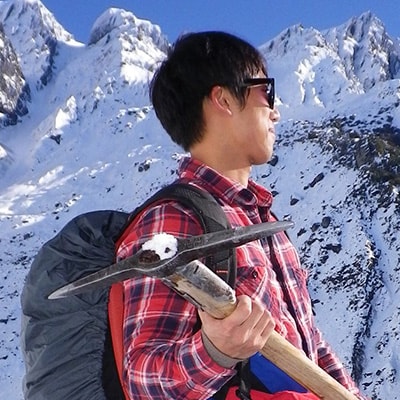 Certificate III in Wall & Floor Tiling
Certificate III in Wall & Floor Tiling
Fan gained his permanent residency through studying Tiling in Perth. During his tiling studies in Perth Fan worked part time as a tiler to supplement his income. Upon completion of the course, Fan obtained a Temporary Graduate Work Visa (Subclass 485). He also chose to move to Adelaide and continued to work as a tiler. He eventually built up his hours and obtained a skill assessment as a tiler through Trades Recognition Australia. Pathway to Aus then assisted Fan lodge his Expression of Interest, South Australian Nomination and applied for PR for his and his family through the State Nominated (Subclass 190). Fan and his family are now permanent residents of Australia and intend to apply for citizenship shortly.
Where are you from?
I'm from HONG KONG.
What did you study?
Certificate III in Wall & Floor Tiling
For how long?
Two years
Where did you study?
Perth
Did you do vocational placement/work experience?
Yes, I needed to do the 360 hours to get a 485 visa.
Did you work whilst you were studying?
Yes, I worked as a tiler while I was studying.
What is the most difficult thing about the course?
I have had tiling experience before, it was not difficult for me. However, balancing working and studying can be difficult at times.
Tell me about the graduate visa process?
I had to complete a minimum of 360 hours of employment and/or vocational placement. The employment/vocational placement must have been directly related to your qualification and occupation in an Australian workplace. I then applied for a 485 visa. Pathway to Aus assisted me with this entire process.
Was it difficult to complete the 360 hours of vocational placement necessary for the
Graduate Visa?
Not really for me. It depends on the company you work for/ I was lucky to work for a busy company though out this time.
Were you working in the industry throughout your Graduate Visa? Was it difficult to find a job in the industry?
Sometimes. It completely depends on your skillset.
After your Grad Visa, which visa did you apply for? Why?
I applied for 190 visas in SA because SA was the easiest state to apply through.
How many points did you have?
65 points
How long did it take until you received your nomination?
It took a month for my nomination to be approved.
Why did you choose Australia?
Weather and weather, also the weather. The people here are friendly people, great outdoor, cultural diversity, wildlife, weather again.
How did Pathway to Aus help you?
The staff are all very supportive and professional team with good immigration knowledge who are easy to communicate with. They give responses and reply back within time limits. Never delay anything. You won't face any issues if you follow their guidelines and submit all the documents that they require.
Personally, I had the best experience with them, and I advise every friend or colleague of mine to start consulting them. If you are going off track, they will get you on the right platform. Specially Thanks to Nick for helping me out with this long journey.
GET IN TOUCH
In case of questions, feel free to reach out to one of our experienced Registered Migration Agents.
Gold Coast Office
2242 Gold Coast Highway,
Mermaid Beach, QLD, 4218