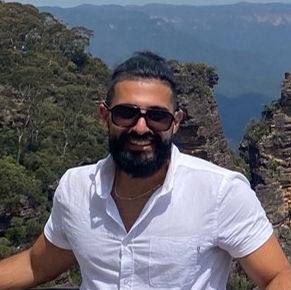 Ari initially came to Australia to study a Master of Finance at Bond University on the Gold Coast. Once he finished his course he applied for a Temporary Graduate Visa (Subclass 485). This allowed him to remain in Australia to live and work after graduating from his course.
He used the time on the Temporary Graduate Work Visa where he found employment to work for a finance company on the Gold Coast where he worked as a Finance Manager and Adviser.
Pathway to Aus initially helped Ali apply for a 407 Training Visa. Whilst on the training visa, we then assisted him to lodge his expression of interest through Skill Select. Ari was fortunate to receive an invitation for the Permanent State Nominated (Subclass 190) through QLD Migration. We applied for the visa through immigration and Ari received his Permanent Visa in approximately 8 months.
Where do you live?
(city/State) Gold Coast Queensland
Where you in Australia when you applied for the 190?
Gold Coast Queensland
If so, how long have you been in Australia for, and which visa did you hold when you first arrive in Australia?
Been here since 2016 and I came on a student Visa
What is your occupation?
Finance Manager
How many years/months of experience did you have in that occupation when you applied for the 190 visa?
3 years
Did you have to do a skills assessment? How was the process to get this done?
Yes did a skill assessment through CPA Australia, was smooth given I had all required documents and I sat 2 CPA exams to have all subjects ticket off and get a positive outcome.
Did you have to sit an English test to apply for your skilled visa?
Yes, PTE
Did you just apply for the 190 or did you also apply for other types of skilled visas?
We initially applied for the Employed sponsored 407 Visa as I did not have time. We then applied for the 190.
Did you find the process of submitting your expression of interest difficult?
No, it was quiet simple, just lengthy wait given COVID backlog and bad timing.
Did Pathway to Aus help you with your EOI?
Yes, Nick took the application over and handled everything
How long did it take until you received nomination? And for invitation?
The nomination took around 3-5 months after applying and patiently waiting for occupations list to open in QLD. Invitation from QLD came 2-3 weeks after supplying all docs and from Immigration department around 8-9months
How did Pathway to Aus help you? Would you recommend PTA?
Yes I would certainly recommended. Pathway to Aus and Nick especially help educate me about my best options for Visas and the best way to go about it as well as being always there to answer all my questions.
PTA guided me with the correct documents needed and things that would strengthen my case. I certainly recommend PTA, they have a great support team and always act in a timely manner. I felt like they had my best interest at heart and they go above and beyond to ensure you get your visa. Nick and his team had a terrific service and would always go above and beyond.
GET IN TOUCH
In case of questions, feel free to reach out to one of our experienced Registered Migration Agents.
Gold Coast Office
2242 Gold Coast Highway,
Mermaid Beach, QLD, 4218