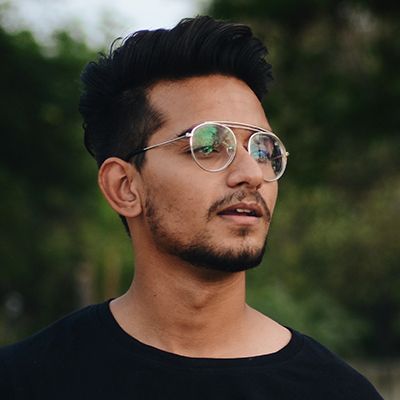 Louis came out to Australia from India to study high school in Australia. After finishing high school, he decided he wanted to stick around. After researching what occupations were in demand in Australia Louis decided to Automotive Mechanical at a college on The Gold Coast. After completing this course Louis then obtained the Temporary Graduate Work Visa (Subclass 485). Whilst on this visa, Louis worked as a mechanic and obtained a full skill assessment through the Job Ready Program. We used this full skill assessment to apply for NSW Nomination to apply for a Subclass 491 – Skilled Work Regional Visa.
What were you doing before you studied automotive?
I was working doing customer service back home in Bangalore, India.
Where do you study?
I am studying the Cert III in Light Vehicle Mechanic, Cert IV in Automotive Technology at Imagine Education on The Gold Coast.
Where do you live?
I actually live about 4 hours away from the school on NSW north coast. So I come up for the 3 days of class and stay with friends, then go back down.
How many days do you go to class per week?
I go to class 2 days per week Monday and Tuesday and I do vocational placement on Wednesday.
Do you have homework?
Not really, I manage to do most of my work at school. But if you don't finish a lot of the assessment you have to take it home.
Do you have a mechanics toolkit?
Yes we got it from Imagine. The tool kit is a bit expensive, but the quality is really high. It has everything that a mechanic will need when they are starting off.
Do you do vocational placement? If so, where?
I have actually already completed about 300 hours of vocational placement. The school is also an actual workshop, where customers bring in their cars and we work on. Every Wednesday I actually do a full day of vocational placement, so I will probably have done almost 500 hours or more by the time I finish.
How are you dealing with money?
I actually don't have a full time job, but I am planning to get one. I live with my sisters family so I look after her kids.
How are your teachers?
They are very experienced and help you with whatever you need.
Tell us about your classmates?
We have classes in batches of students at the same level, there are about 20 – 25 students there, and they are from all over. Brazil, Spain, Korea, India, everywhere really.
What is the average age of classmates?
Probably around 25. But we also have several older students.
What are you most surprised about the course?
Just how practical the course was and that we get to work on modern cards. We have a lot of customers who actually come into the workshop with new cars and we get to service these. I didn't think we would be working on such new cars. I have heard that other schools work on outdated cars.
What is the most difficult thing about the course?
Nothing has been too difficult to overcome really. I am passionate about it, so I can work my way through everything.
How are the facilities?
The facilities are good. We work in an actual workshop with all the tools and equipment. So it is cool to work on new cars.
What are your plans when you graduate?
I want to work as a mechanic. Eventually I would love to start my own work shop. It is a big opportunity. Everyone has a car and everyone needs fixing so I can only see the industry growing.
Do you feel like you are learning a lot?
Yes I am learning so much. Especially in the vocational training.
What is your favourite part to work on cars?
I like everything. But I am probably best at brakes. I have done so much practice at everything.
Do you think it will be difficult to get a job in the industry?
Not at all. There are so many jobs in the industry. Once I have done my Cert III I will be sorted and intend to get a car.
How do you feel about the school?
It is great. We have a lot of students who come over from other schools to go to this school.
GET IN TOUCH
In case of questions, feel free to reach out to one of our experienced Registered Migration Agents.
Gold Coast Office
2242 Gold Coast Highway,
Mermaid Beach, QLD, 4218