Accredited Courses
Education Pathways
By studying the correct Accredited Courses you could greatly increase your prospects of obtaining a work visa to Australia.
What is an Accredited Course?
Pathway to Aus is partnered with numerous education providers that offer courses accredited by the skills assessor in the nominated occupation.
An accredited course is a course that a skills assessment authority has already reviewed, deeming the course content and structure suitable to pass a skills assessment. Other documentation relating to work experience or previous education is generally not required to be submitted. This allows for a smooth and simple process for your skills assessment.
If you study a course that is not accredited by the skills assessment authority, you cannot be sure that it meets the requirement to pass the skills assessment. You may have to submit additional documentation regarding your education and work experience. If your course is not accredited, it may not meet the specific requirements of the skills assessor.
Courses on Medium and Long-Term Strategic Skills List
Study pathways that may meet the 2-year course requirement for positions on the Medium and Long-Term Strategic Skills List
Getting Started with 4 Easy Steps
Enrol in a Course
Firstly, you must enrol in a course that trains you for a position on the Medium and Long-Term Strategic Skills List (MLTSSL).
Apply for 485 Visa
After graduation, you may be eligible to apply for the 485 Graduate Visa. This is a temporary work visa that allows you to remain in Australia.
Pass a Skills Assessment
Your education completed should meet the education requirements for a skill assessment.
Apply for Work Visa
Finally after receiving a positive skills assessment, you may be eligible to apply for the Skilled Regional, State Nominated or Independent Skilled Permanent Work Visas to Australia.
Jose's Story
from Venezuela
Jose is a student from Venezuela. He previously studied engineering at Griffith University before passing a skills assessment with Engineers Australia and obtaining a skilled independent permanent visa.
I want to thank PTA for everything they did for me. I went from a student visa to graduate visa to skilled independent permanent resident. They gave me the right advice, were always available to chat, talked me through the difficulties of the process, and assisted me to add my partner to my visa.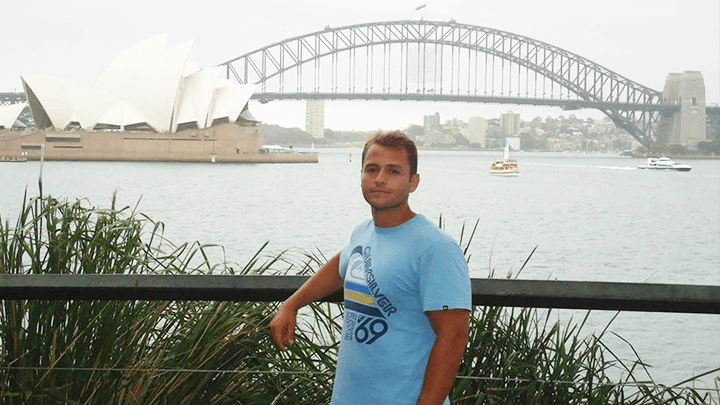 GET IN TOUCH
In case of questions, feel free to reach out to one of our experienced Registered Migration Agents.
Gold Coast Office
2242 Gold Coast Highway,
Mermaid Beach, QLD, 4218
University or Vocational Course
was last modified:
September 24th, 2021
by