Diploma of Nursing & Bachelor of Nursing
Vocational Institutions and Universities in Australia produce some of the most highly-trained nurses in the world. With a focus on high-quality education and use of the latest techniques & technology, Australian trained nurses are in demand all over the world and the employment opportunities are endless.
Diploma of Nursing
Nursing is one of the most in-demand occupations in Australia and around the world.
Nursing ranks highly as a rewarding and meaningful career choice for many. If you enjoy taking care of others and would like a fulfilling role in the nursing industry, then the Diploma of Nursing is an ideal platform to launch your career aspirations. Learn the legal requirements, health assessments, care plans, communication, and safe practices associated with nursing and give your career a kick-start into a profession with excellent employment outcomes.
Bachelor of Nursing
The Bachelor of Nursing is the qualification that you need to work as a Registered Nurse in Australia. Registered Nurse is currently on the Department of Home Affairs Medium and Long Term Strategic Skills List. The Bachelor of nursing runs for 3 years (Or 2 years after completing the Diploma of Nursing).
Nursing graduates in Australia are capable of delivering safe and competent practice. The Bachelor of Nursing emphasises nursing practice and theory to assist you to operate as part of a professional health care team. The course aims to develop professional health workers that have the necessary skills and knowledge to make safe and ethical decisions, and communicate flawlessly with patients and medical professionals.
Throughout your studies, you will develop skills through clinical placements across the health sector in numerous different departments, and be exposed to a range of clinical placements including aged care, acute and sub-acute, community, mental health, paediatric and high dependency nursing.
To practice safely in Australia, health practitioners, including nurses, must have strong English language skills. This includes being able to communicate effectively with patients and their relatives, collaborate with other healthcare professionals and keep clear and accurate health records.
The English language skills registration standard is one of the five core standards required under National Law. In preparation for registration, and required by the Nursing and Midwifery Board of Australia, all new applicants studying the Diploma of Nursing are to demonstrate English language, as well as literacy and numeracy skills prior to enrolment.
Primary language pathway
You can declare that you have attended and satisfactorily completed at least six years of primary, secondary (including at least two years between years 7 and 12), and full-time vocational and/or tertiary education taught and assessed in English in one of the recognised countries. Recognised Countries are: Australia, Canada, New Zealand, Republic of Ireland, South Africa, United Kingdom and United States of America.
English language test pathway
Where English is not your primary language, you must complete section 2 of the declaration and provide evidence of a formal English language test result. Students must demonstrate they have achieved the Nursing and Midwifery Board of Australia (NMBA) minimum requirements as specified in the English language skills.
The assessment must have been completed less than 2 years ago.
Formal English language tests are listed below, with their required outcomes to support enrolment*-
International English Language Testing System (IELTS) – a minimum score of 7.0 overall and in each of the four (4) components
Occupational English Test (OET) – a minimum score of 'B' in each of the four (4) components
Pearson's Test of English (PTE) – a minimum score of 65 in each of the four (4) communicative skills
Test of English as a Foreign Language / Internet-based test (TOEFL-iBT) – a minimum score of 94 overall with a minimum score in each section:
– 24 for listening
– 24 for reading
– 27 for writing
– 23 for speaking
Other entry requirements
Satisfactory completion of Year 12/matriculation or the overseas equivalent, with passes in all subjects including Mathematics.
Students must be 18 years or older at the time of course commencement
Prior to undertaking clinical placement, students must complete a National Police Records Check, a Police Records Check from their overseas country of residence (English translation), a Working with Children Check in Australia, and be prepared to declare their health and immunisation status
Students will be registered by Holmesglen with the Australian Health Practitioner Regulation Agency (AHPRA)
Studying a Diploma of Nursing and a Bachelor of Nursing in Australia can lead to rewarding career opportunities in the healthcare field. Here is a short summary of the outcomes you can expect from each program:
Diploma of Nursing:
It provides students with the necessary knowledge and skills to work as an enrolled nurse (EN) under the supervision of a registered nurse (RN).
Upon completion of the diploma, graduates can seek employment in various healthcare settings, such as hospitals, aged care facilities, community health centers, and clinics.
Enrolled nurses play a crucial role in providing direct patient care, administering medication, assisting with procedures, and monitoring patients' well-being.
Although enrolled nurses work under the supervision of registered nurses, they still have opportunities for career advancement and further education, such as bridging programs to become a registered nurse.
Bachelor of Nursing:
The Bachelor of Nursing prepares students to become registered nurses (RNs).
This program offers a broader and more in-depth understanding of nursing theory, research, and clinical practice compared to a diploma.
Graduates with a Bachelor of Nursing degree can work as registered nurses in a wide range of healthcare settings, including hospitals, community health centers, clinics, research institutions, and public health organizations.
Registered nurses have a higher level of autonomy and responsibility in providing patient care, coordinating and leading healthcare teams, and making critical decisions regarding patient treatment.
A Bachelor of Nursing degree also opens up opportunities for specialization or advanced practice nursing, such as becoming a nurse practitioner, nurse educator, nurse researcher, or nurse manager.
In summary, while a Diploma of Nursing can provide a quicker entry into the nursing profession as an enrolled nurse, a Bachelor of Nursing offers a more comprehensive education and broader career prospects as a registered nurse. The choice between the two depends on your career goals, personal circumstances, and desired level of responsibility in the nursing field.
Steps to Studying in Aus
Here are the steps you need to take before receiving an invitation to apply for the visa.
Get in Touch
You can give us a call, send an email or enquire online using the form down below.
Set Study Goals
One of our consultants will reply to any questions that you may have and assist in determining your overall study goals whilst in Australia.
Find a Study Path
Our consultants will then talk students through a range of study options that best suit your needs and develop a study path.
Enrol to a School
Once a specific education provider has been chosen, your consultant will then help students complete their school application and assist throughout the entire enrolling process.
Apply for Student Visa
Once your enrollment has been confirmed, our qualified migration agents will assist in applying for your student visa.
If undertaking study in Australia for a minimum of 2 years you may qualify for the Temporary Skilled Graduate Visa. This visa allows the holder 1.5 years of unlimited work rights in Australia. Many graduates use this time to build up experience in their field or find an employer that is willing to sponsor their visa.
If you have applied for the Temporary Graduate Visa you may also be eligible to apply for the Job Ready Program. The Job Ready Program is run through TRA and allows graduates in certain disciplines to have their skills assessed for skilled migration purposes. It is a way for people with no experience to have their skills assessed. Once the student receives a positive skills assessment they may be eligible to apply for permanent work visas such as State Sponsored and General Skilled Migration Visas.
Note: It is never recommended to engage in studies for the sole purpose of trying to gain a visa to Australia. Speak to us and we can find a course that matches your long-term career goals.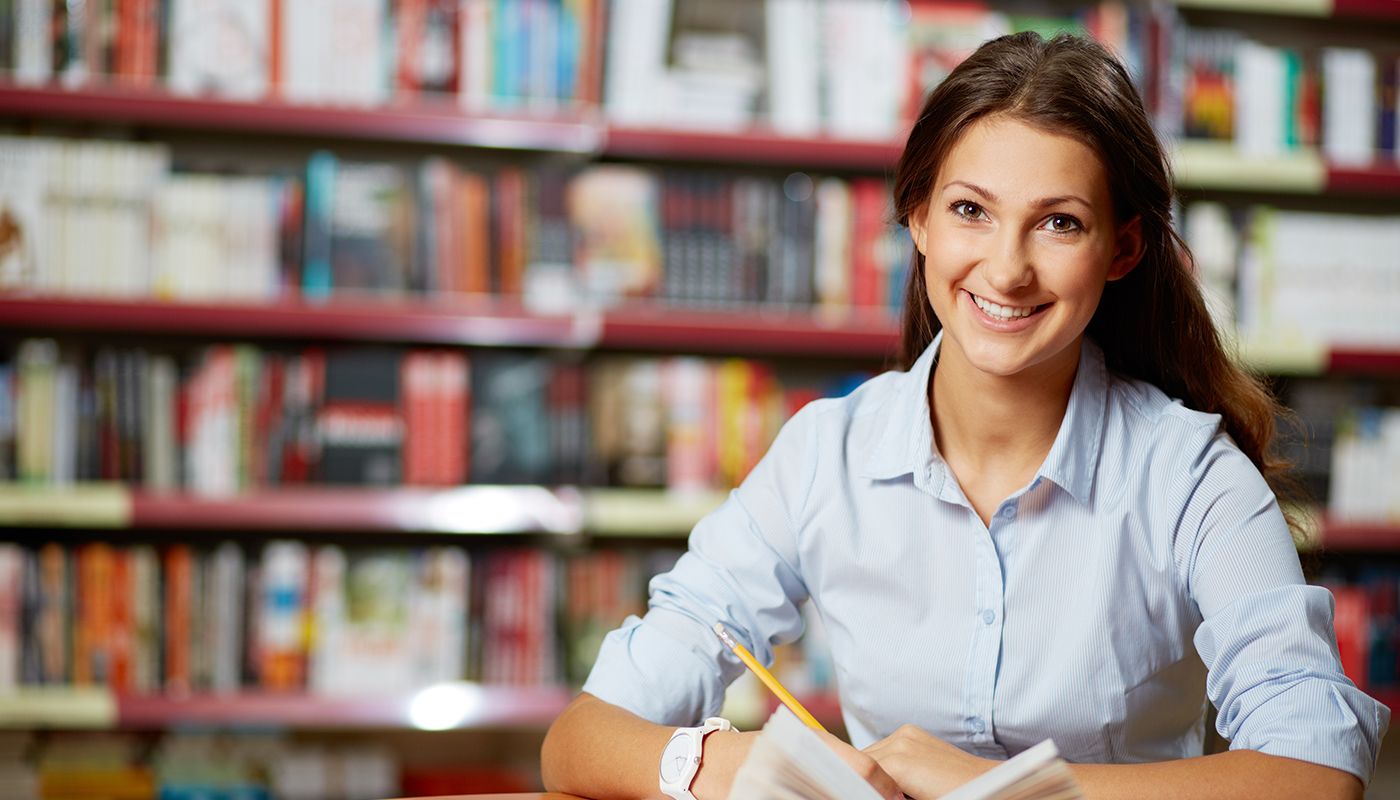 The Graduate Visa (Subclass 485) allows recent university graduates and certain vocational graduates the chance to remain in Australia and work after their studies have finished.
Why Use Pathway to Aus?
Pathway to Aus has assisted thousands of student's study or migrate to Australia. We are here to support you throughout your journey and make the transition as easy and smooth as possible. Our experienced team of Education and Migration agents are ready to work with you to help you achieve your education and migration goals.
No cost to you
We're a free service for students. We're paid by the education institutes
Registered Migration Agents
Honest and accurate education and migration advice from registered Education and Migration agents
Ongoing support
We will provide you ongoing support throughout your migration journey.
Partnered with education institutes
Pathway to Aus has partnered with 100's of education institutes across Australia
Interviews with Our Students
Feel free to check these interviews with some of our students.
GET IN TOUCH
In case of questions, feel free to reach out to one of our experienced Registered Migration Agents.
Gold Coast Office
2242 Gold Coast Highway,
Mermaid Beach, QLD, 4218