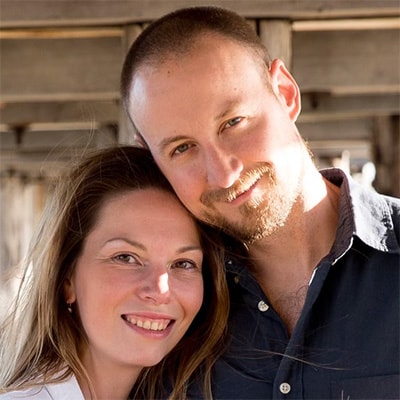 Before coming to Aus, Marko has a previous background managing and working in Gyms and fitness centres all over world. He initially came to Australia to study Management and then Cookery, however he realized that his passion is truly in fitness.
He worked for several different gyms and fitness centres in Australia when he was on his student visa. Eventually one of his employers realized that they wanted to keep him full time and agreed to sponsor his visa. Pathway to Aus assisted Marko and his employer in drafting and lodging all steps involved in the Employer Sponsored Visa – Subclass 482 (Standard Business Sponsorship, Nomination and Visa Application).
Where are you from?
Serbia
Why did you choose Australia?
I wanted to gain new experience and learn new skills. Knowing how good and recognizable Australian schools are, I decided to come and study here.
What did you study?
I studied commercial cookery (cert III, IV and Diploma of Hospitality)
For how long?
The whole course lasted 2 years.
Where did you study?
I studied in Hobart. Tasmanian at institute called Frontier.
Did you do vocational placement/work experience? If so, where
Yes, I did work placement at well known restaurant at Salamanca place ("Ball & Chain Grill).
What did you like the most about your course?
Learning how to prepare and take care of the food. Moreover, learned new valuable skills on how to prepare healthy dishes, as I am very much in fitness as well.
What did you do when you finished your course?
During my final days at course, I was determined to find a good reputable place to continue my work in the kitchen.
Why did you decide to take that pathway?
As mentioned before, as I was always aware of my looks and fitness, I wanted to learn how to prepare healthy meal options and hopefully one day open my own healthy meal restaurant.
Where are you living?
I live in Hobart, Tasmania.
How did you find your job?
I knocked on the door and they were opened. 😊 People of Tasmania are so nice!
Was it difficult to get the sponsorship from your employer? What steps did you follow?
Initially I thought it will be hard, but luckily thanks to the great Migration Agent like Nick Yock, who made sure all papers are done and ready on time, it made the whole process smooth. He kept in touch with me and employer making sure each party knows what is required and needs to be done; as well as making sure we are all meeting our deadlines. He was on top of the things. Thank you, Nick!
How long did it take until you got your visa approved?
From the day of lodgment (bridging visa) it took less than 2 months.
How did Pathway to Aus help you achieve this?
Like I said, speaking with Pathway to Aus (Nick Yock), was a breeze. He understood what we want and he had a clear vision and pathway to make it happen. He was never late in replying to emails or phone calls, overall, absolute Legend, as I am sure is the rest of his team.
What are your plans for the future?
After finishing sponsorship, I may state nomination, which would lead me to PR and later on Australian Citizenship.
Hope this testimony helps everyone who is reading it, make an easier decision on why to try agents from Pathway to Aus. It will be the best decision you could have made, if you plan on staying in Australia.
GET IN TOUCH
In case of questions, feel free to reach out to one of our experienced Registered Migration Agents.
Gold Coast Office
2242 Gold Coast Highway,
Mermaid Beach, QLD, 4218