The Graduate Diploma of Early Childhood Education will grow your abilities to be a self-sufficient, versatile and creative early childhood education.
The Graduate Diploma in Education (Early Childhood) is designed to equip aspiring educators with the knowledge, skills, and practical experience required to excel in the field of early childhood education.
The Graduate Diploma in Education (Early Childhood) is a comprehensive and specialised course that focuses on the unique needs of children in their early years of development. It offers a pathway for individuals who already hold a bachelor's degree and wish to pursue a career in teaching young children.
Throughout this course, you will delve into various aspects of early childhood education, including child development, curriculum design, pedagogical strategies, and assessment techniques. You will also explore contemporary issues and debates in the field, such as inclusive education and culturally responsive teaching.
This course prioritises hands-on learning experiences to ensure that you are well-prepared for your future career. You will have the opportunity to undertake practical placements in diverse educational settings, allowing you to apply your theoretical knowledge in real-world scenarios. These placements will help you develop strong practical skills and build valuable connections within the early childhood education sector.
Requirements
– IELTS: 6.5
Outcome
Upon completion of the Graduate Diploma in Education (Early Childhood), you will be eligible to apply for teacher registration in early childhood settings. This qualification opens up a range of rewarding career opportunities, including working in preschools, kindergartens, childcare centres, and other educational institutions.
If you have a passion for shaping young minds and making a difference in the lives of children, the Graduate Diploma in Education (Early Childhood) is the perfect stepping stone towards a fulfilling career in early childhood education. Take the first step today and join our vibrant and supportive learning community.
Teacher in Early Learning & childcare centres, Kindergarten teaching, and working in Government agencies.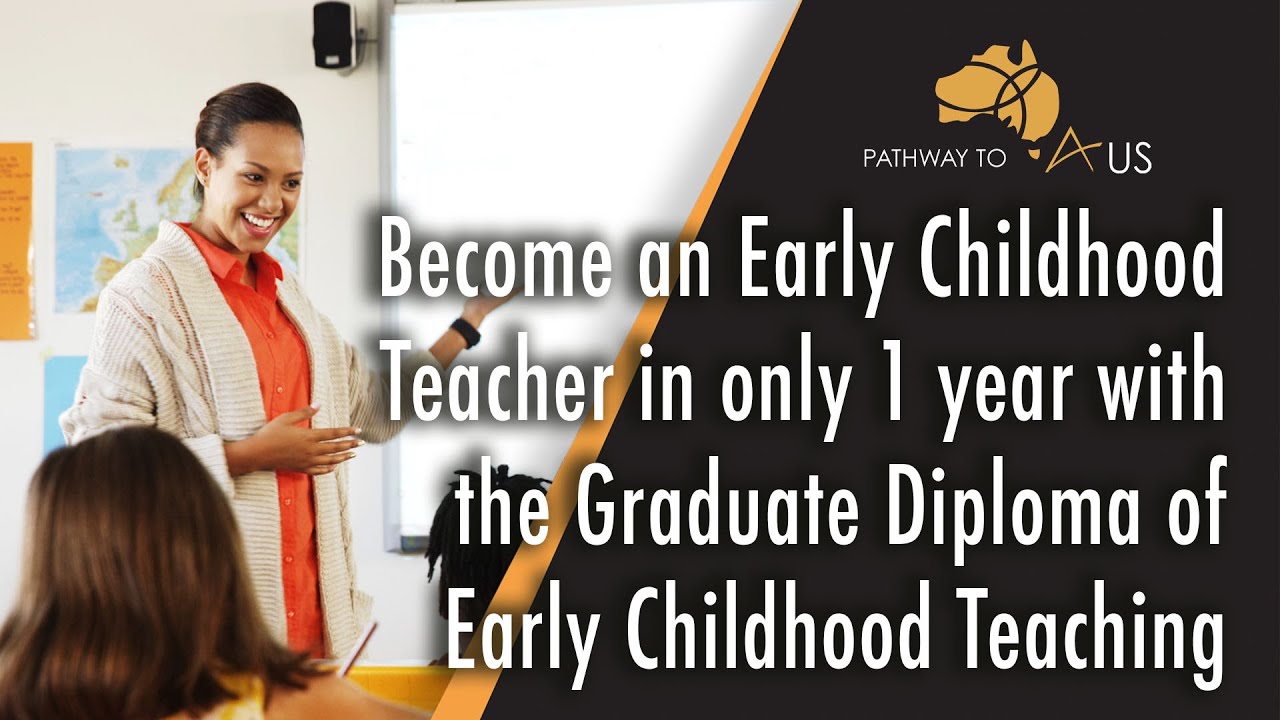 Price (per year)
$30 000 - $35 000
Location
Adelaide, Gold Coast, Melbourne
Steps to Studying in Aus
Here are the steps you need to take before receiving an invitation to apply for the visa.
Get in Touch
You can give us a call, send an email or enquire online using the form down below.
Set Study Goals
One of our consultants will reply to any questions that you may have and assist in determining your overall study goals whilst in Australia.
Find a Study Path
Our consultants will then talk students through a range of study options that best suit your needs and develop a study path.
Enrol to a School
Once a specific education provider has been chosen, your consultant will then help students complete their school application and assist throughout the entire enrolling process.
Apply for Student Visa
Once your enrollment has been confirmed, our qualified migration agents will assist in applying for your student visa.
If undertaking study in Australia for a minimum of 2 years you may qualify for the Temporary Skilled Graduate Visa. This visa allows the holder 1.5 years of unlimited work rights in Australia. Many graduates use this time to build up experience in their field or find an employer that is willing to sponsor their visa.
If you have applied for the Temporary Graduate Visa you may also be eligible to apply for the Job Ready Program. The Job Ready Program is run through TRA and allows graduates in certain disciplines to have their skills assessed for skilled migration purposes. It is a way for people with no experience to have their skills assessed. Once the student receives a positive skills assessment they may be eligible to apply for permanent work visas such as State Sponsored and General Skilled Migration Visas.
Note: It is never recommended to engage in studies for the sole purpose of trying to gain a visa to Australia. Speak to us and we can find a course that matches your long-term career goals.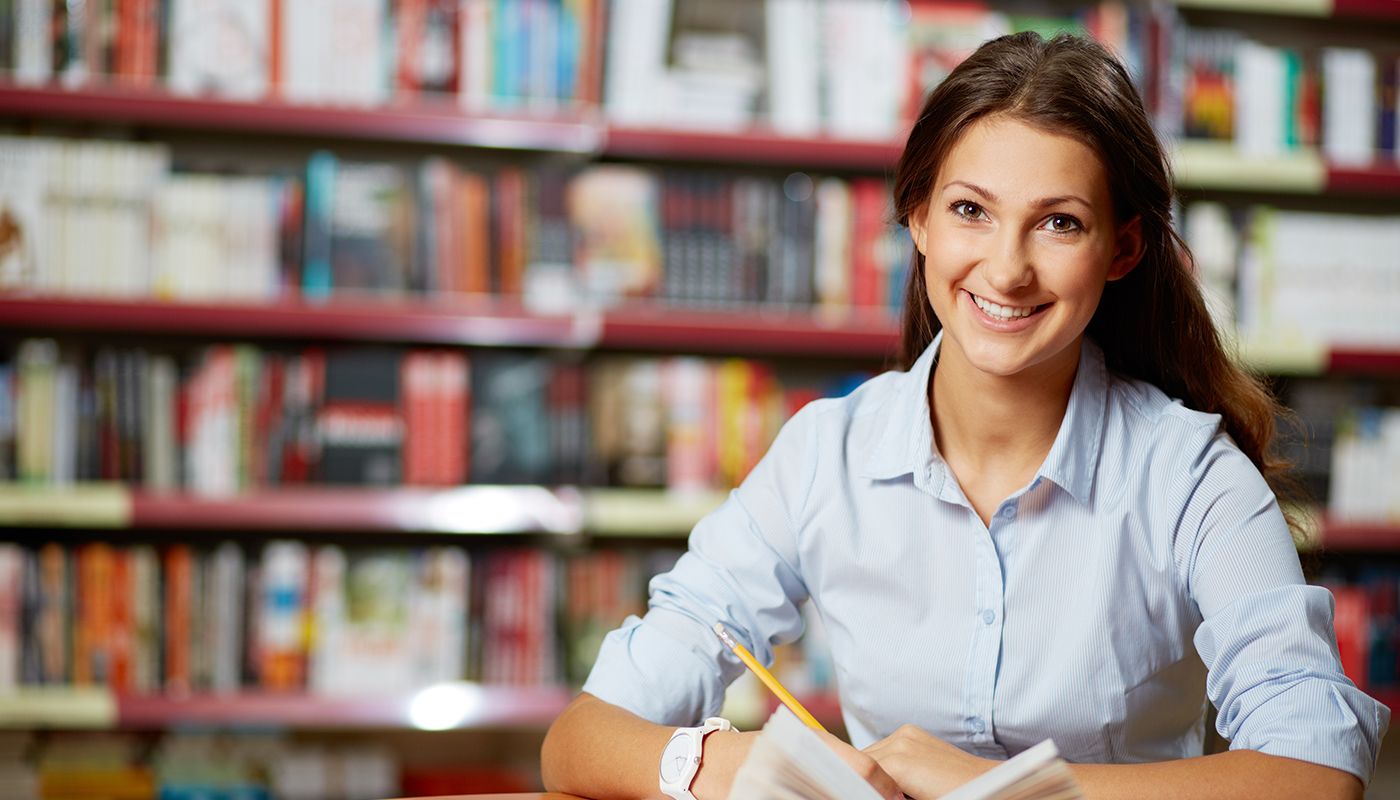 The Graduate Visa (Subclass 485) allows recent university graduates and certain vocational graduates the chance to remain in Australia and work after their studies have finished.
Why Use Pathway to Aus?
Pathway to Aus has assisted thousands of student's study or migrate to Australia. We are here to support you throughout your journey and make the transition as easy and smooth as possible. Our experienced team of Education and Migration agents are ready to work with you to help you achieve your education and migration goals.
No cost to you
We're a free service for students. We're paid by the education institutes
Registered Migration Agents
Honest and accurate education and migration advice from registered Education and Migration agents
Ongoing support
We will provide you ongoing support throughout your migration journey.
Partnered with education institutes
Pathway to Aus has partnered with 100's of education institutes across Australia
Interviews with Our Students
Feel free to check these interviews with some of our students.
GET IN TOUCH
In case of questions, feel free to reach out to one of our experienced Registered Migration Agents.
Gold Coast Office
2242 Gold Coast Highway,
Mermaid Beach, QLD, 4218