App

Pathways to Aus is Registered Migration and Education Agency that has assisted over a thousand clients from 50 different countries migrate or study in Australia. Scroll down and meet the awesome team members behind Pathway to Aus.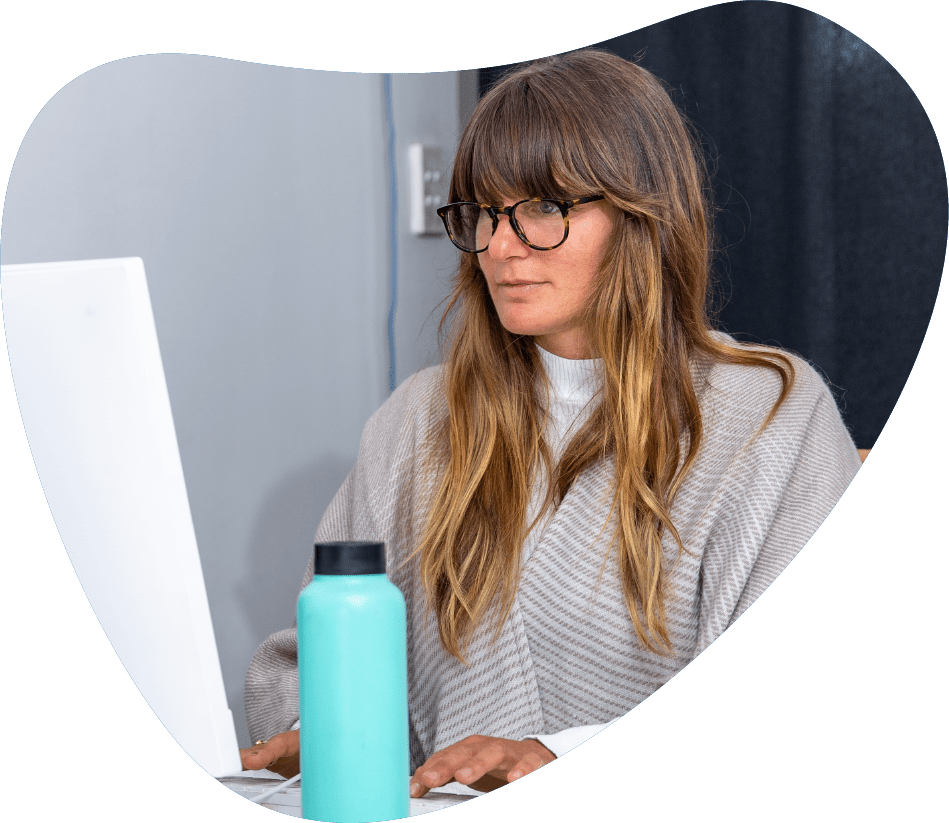 Pathway to Aus has a very efficient application process. Their process is well-organized and their agents who assisted me are professional and competent in their fields of expertise. Furthermore, the visa team replies to my queries in a timely manner. I highly recommend Pathway to Aus to those who aspire to apply as student in Australia.
Lady Marie Loyola
2023-07-13
Dear Pathway To Aus and to my Agent ALBA, Thank you for your invaluable assistance in securing my VISA. Your clear answers to my questions and swift support were instrumental in getting my application approved in just 11 working days. Your help has been truly appreciated. Your the best!
Rona Jahne Legaspi
2023-07-12
Very accommodating. Super satisfied with their services especially Sara, migration lawyer and also Jay and Chanealle. Thank you!
Jabes James Quibido
2023-07-11
Thank you to Sarah, Jay, and Rina for assisting me for an easy and smooth process of getting my student visa here in Australia. They are very quick to act and the best people to work with. I couldn't find any better agents to work with! Thank you so much, pathway to aus!
I would like to thank all PTA team, especially to Ms. Sara Cullen, Sr. Jay and Ms. Rina. 10 days after lodgment! GRANTED!!! God bless you all 🙏 Continue helping all dreamers to reach their dreams PATWAY!
Thank you so much Ms Sara Cullen, PTA Enrolment team (Patricia), Ms AJ Penaso and the visa team for the help. You really make our dreams come true.
Arra Dianne Marcelo
2023-07-10
Legit service 💯 Granted student visa with defacto ✈️ Thank you so much sir Jay Jurado, our migration agent. Very responsive and truly helpful. Thank you Miss Sara, our migration lawyer, for your expertise and kind words. Lastly, thank you to Ms. Ana Lincallo and the rest of the visa team for our comprehensive and exceptional GTE. Thank you PTA team for accommodating us ❤️ God bless to Pathway to Aus! 🇦🇺 Love, Arra and Vince
Corina Salamanca
2023-07-10
I am very satisfied with the service they offer. I would like to thank all of the PTA staff most especially Maam Sara and sir Jay for being accommodating to our questions and inquiries. To sir Cameron, thank you for being responsive and for making my GTE very strong. To the visa team, thank you also for the updates and for making my application as easy as possible. Thank you PTA fam, I'll always thank God that I had known this agency.
Riza Lyn Opiniano
2023-07-10
At last! Very Smooth and Fast Process 🥳 All thanks to PTA 💯 in less than 3 months I am now GRANTED 🙏🏼 For my exquisite GTE, Ms. AJ and of course to thanks to the amazing agents, Ms. Sara Cullen and Jay for a very fast accommodation ❤️. Thank you very much Pathway to Aus 🥳🥳
Founder & Registered Migration and Education agent
Nicholas Yock
I was born and raised on the Gold Coast, before I studied migration law at Australian National University, I completed a double degree in Economics and Chinese at University of Queensland in Brisbane.
I started Pathway to Aus in 2012 to ensure only the highest level of service and support for all students in the hopes that everyone can experience Australian culture. I'm the senior migration agent at Pathway to Aus and can also assist clients apply for Partner Visas, General Skilled Migration, Student, Graduate, Investor, Child and Employer Sponsored Visas.
If you're interested in studying and migrating to Australia then feel free to reach out to me.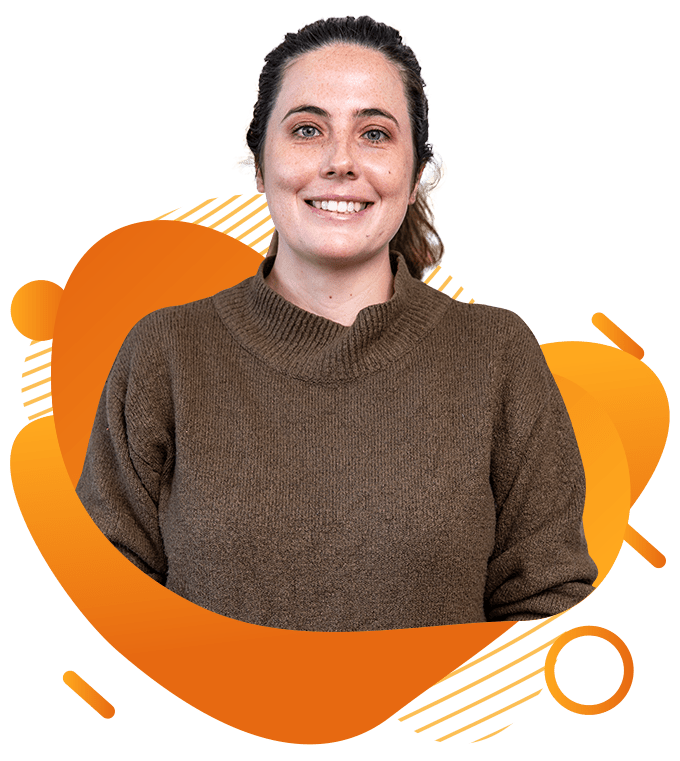 Registered Migration Agent from the Gold Coast, Australia
Rhiannon McCaulay
I joined Pathway to Aus in 2016 when I met Nick. Soon after finishing my studies in migration law I joined the migration team as a registered migration agent and have remained here for close to 5 years.
I love that Australia is really multicultural. I think that we are really welcoming and accepting of all kinds of people from all over the world which makes Australia a cool place to live. It's a really beautiful country too. Besides Australia my favorite countries are China or Vietnam. Both have fantastic food, interesting history and nice people
Lead Education Agent from Sydney, Australia
Brad Lincoln
I have been with Pathway to Aus from the beginning, I helped start it with Nick in 2012. Prior to Pathway To Aus, I was working as a Project Manager for a construction company. I have a solid foundation of experience in the construction industry which has helped me to advise students who are looking to study trades in Australia.
I love Australia because it's home. It doesn't matter where I go in the world, there is nowhere like Australia. Outside of Australia, my favourite place to visit Penang, Malaysia. It is an amazing place with wonderful food and friendly people.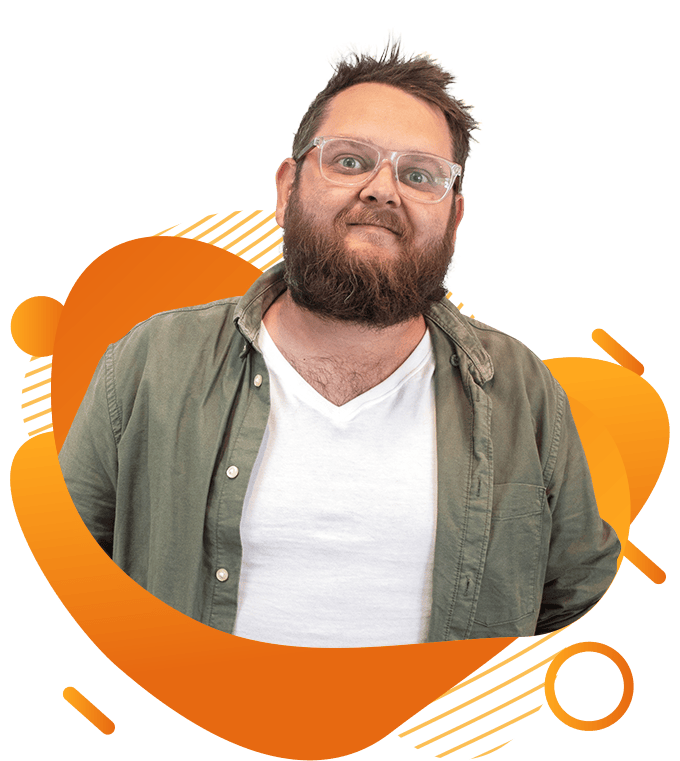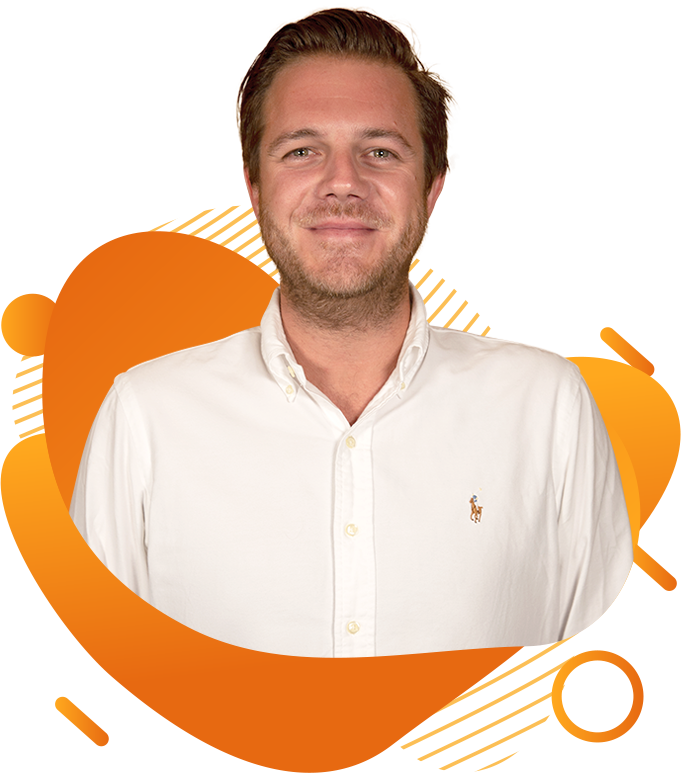 UK & Europe Business Manager from the Gold Coast, Australia
Andrew Stewart
I have been working in the travel, tourism and working holiday industry since 2011, so moving into migration and education was something that interested me and seemed like a logical next step. In 2019 I was looking to make this step and Pathway to Aus was looking for someone to work with our clients in the UK and Europe and the rest is history!
I love Australia because of its multicultural cities, relaxed lifestyle and great weather. Outside of Australia my favourite place in the world is Umbria, Italy.
Migration Lawyer, Education & Migration Agent
Sara Cullen
I was born and raised on the Gold Coast. I hold a Bachelor of Law (Hons) and International Commerce from Griffith University and am an Australian Registered Migration Agent (MARA: 1796047).
I joined Nick, Brad and Rhi at Pathway to Aus in 2017. I have never looked back. My passion is helping people. As an Aussied qualified lawyer, education and migration agent, I am well placed to help find the most suitable study option, and advise on possible future migration pathways.
Australia is a great place. I have lived and worked all over the world, including London, San Francisco, Vancouver and Wellington but as the saying goes, there is no place like home. Being back home and being able to go to work each day doing something that I love is very fulfilling. I know you will love Australia too. I look forward to helping you achieve your Aussie dream!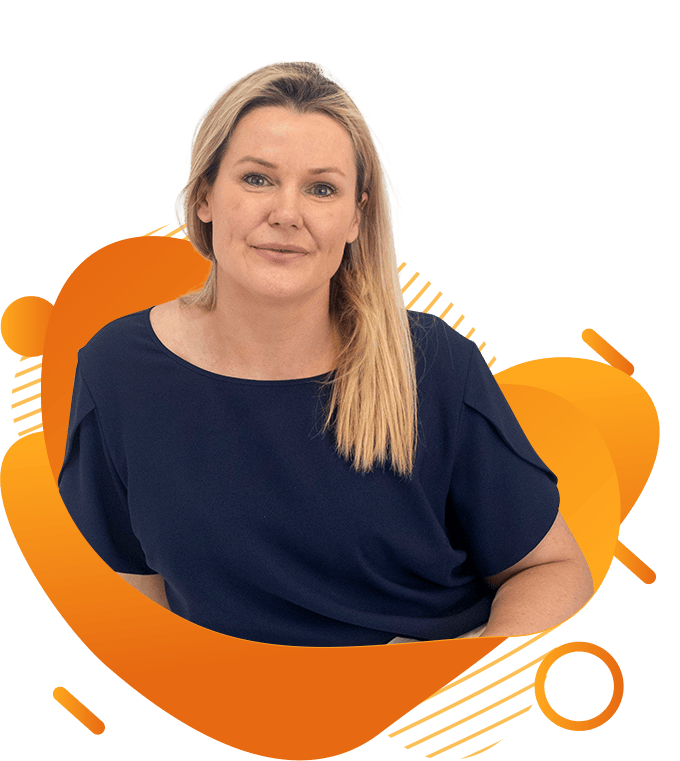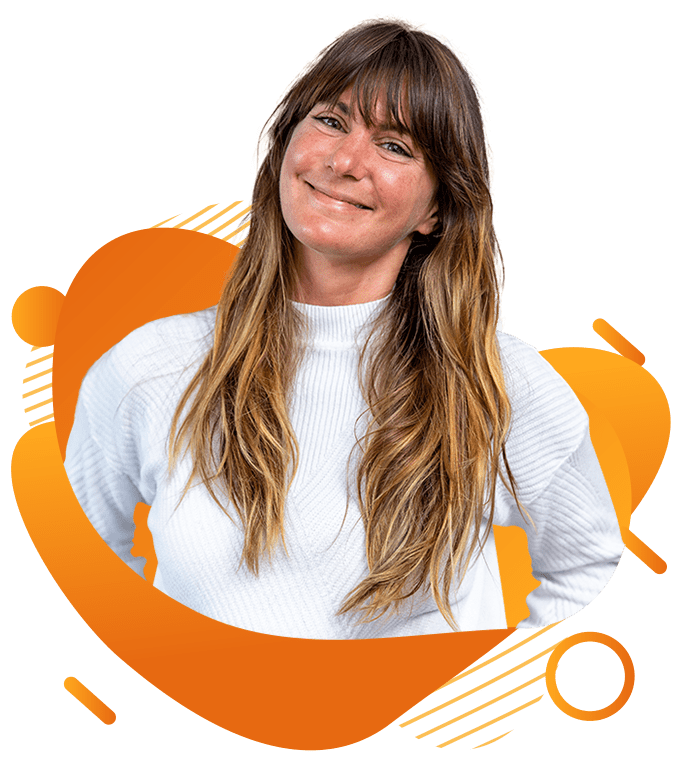 Migration Assistant from Columbus, Ohio, USA
Lena Veritas
I was working as an Immigration Lawyer in America and decided to move to Australia in 2017. After an F-45 class in Burleigh Heads a friend overheard Nick talking about working in immigration. She walked straight over, got his contact details and I emailed him that day. Nick asked me to come to the office the following week and I never left.
I love Australia because it's basically a massive playground for those who enjoy living outdoors. Other places that I love are Sri Lanka, Indonesia, France, Costa Rica…basically anywhere that English isn't the first language and I can surf, practice yoga and eat amazing food.
Migration Agent
Ifel Donovan
I was born and raised in the Philippines. I came to Australia in 2005 and got my residency in 2008.
It has been a dream to bring all my family to Australia and share with them all the opportunities that Australia has given me. This is the main reason why I studied Migration Law and Practice at Griffith University. I will be taking my Capstone exam this year so I can finally get my license as a Registered Migration Agent.
I joined Pathway to Aus 6 months after graduating. I assist students with the Graduate visa. Here, I have met different people in every walk of life and have learnt so much as a Migration Assistant.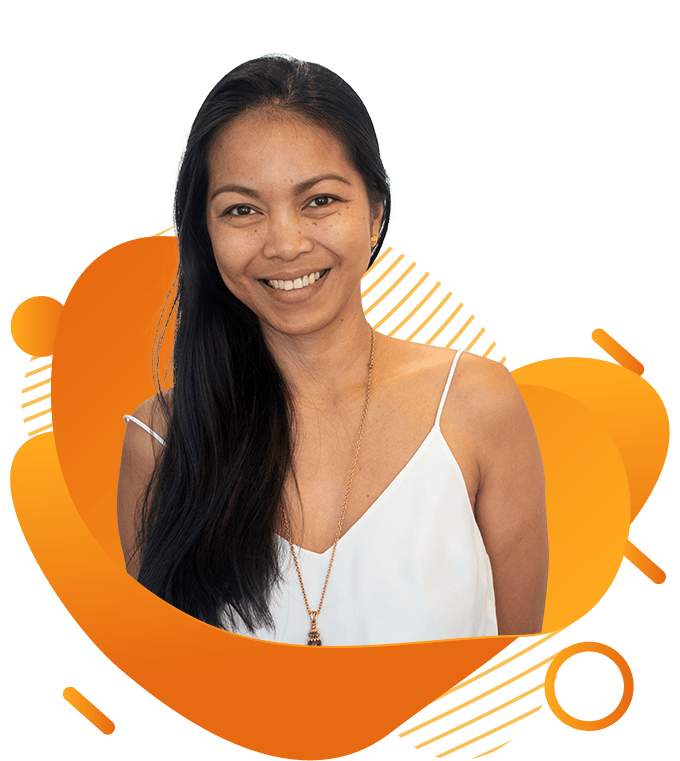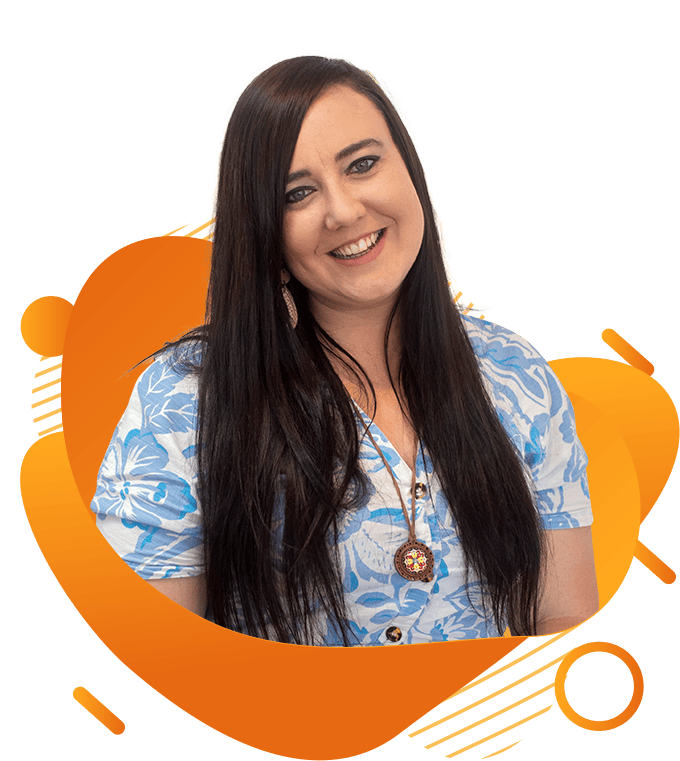 Office Manager from Johannesburg, South Africa
Suri Anderhold
Pathway to Aus assisted my partner and I in applying for a student visa when we were in South Africa. About 2 months after we arrived in Australia Nick and Brad took me under their wing and offered me a job, and here I am, almost three years later and still loving every moment of it! By far the best company ever to be a part of. When people ask what I love most about Australia, I can't name just one thing specifically. It's Australia, what's not to love! My favourite place in the world, aside from Australia, is Switzerland. 
Student Experience Office from Brisbane, Australia
Kaitlin Hillery
I was working in the working holiday industry when a friend mentioned there was a position opening up at Pathway to Aus. I was looking for a more challenging and rewarding role, so I did some research online about Pathway to Aus, loved what the company stands for and the rest is history.
What I love the most about Australia are the beaches, rainforests, sunshine and chilled vibes. Outside of Australia, my favourite place is Bali.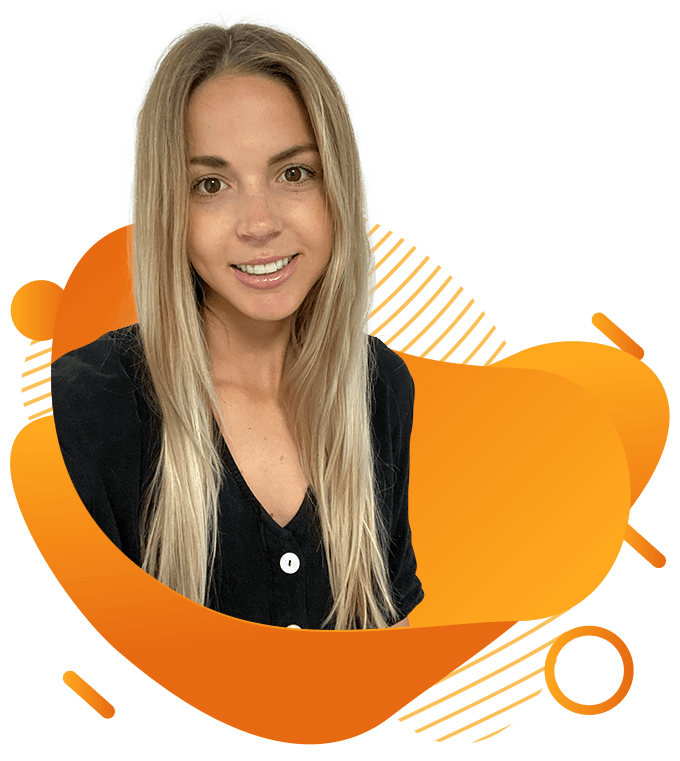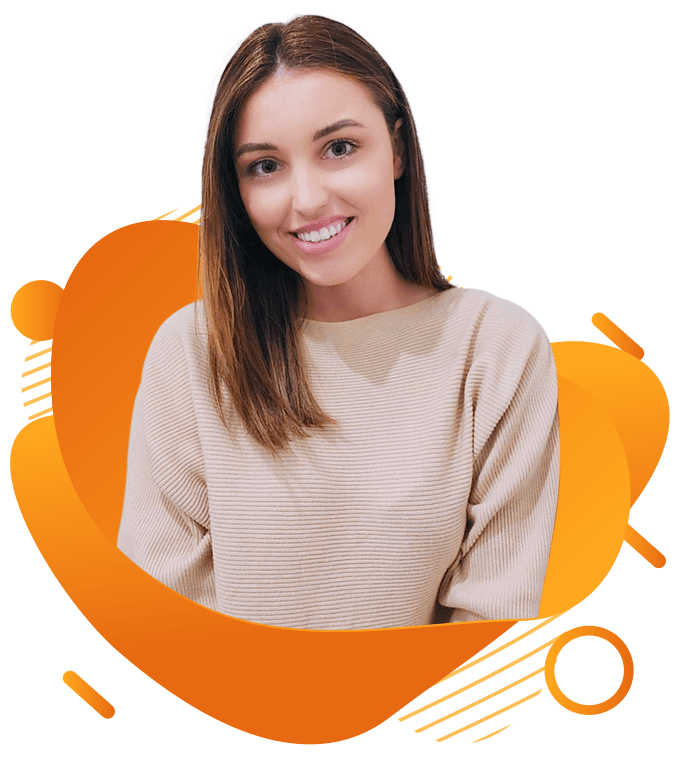 Migration Assistant from Cardiff, Wales
Natasha Garland
My fiancé found Pathway to Aus when looking for the perfect course to study in Australia. When we arrived here, I took the opportunity to apply for an open position as I could not believe how dedicated the team at Pathway to Aus were. I just wanted to be part of something that gives so much opportunity to people from all over the world and I have loved every minute since joining this little diverse family.
I love Australia for the beautiful beaches, national parks and laidback lifestyle.
My favourite place in the world aside from home (as that is always where my heart will be), would probably be Paris. The romance, the art and museums, the food and wine all make it the perfect weekend getaway. Not forgetting that Disneyland is just outside the city if you want to channel your inner child and have lots of fun with Mickey and the gang.
Migration Assistant
Bart Hutchinson
I was born in Mt Isa in central Queensland but grew up in Coffs Harbour, New South Wales. I taught English as a second language for around 13 years, 3 years in Russia, 1 ½ years in Vietnam and 2 years in Japan, plus 6 ½ years on the Gold Coast, Australia. During this time I met Nick Yock, founder of Pathway to Aus.
I decided to make the change to become a Migration Agent in 2019 as I wanted a career where I can help people realise their dreams of living, studying and possibly immigrating to Australia. I love this country and want to have the opportunity to share it with people of different countries and cultures. As a result, I studied the Graduate Diploma of Migration Law and Practice which was completed in November 2019 and am now waiting to sit the Capstone Exam to become a registered Migration Agent.
I am excited to be working at Pathway to Aus and I look forward to assisting you in your future applications.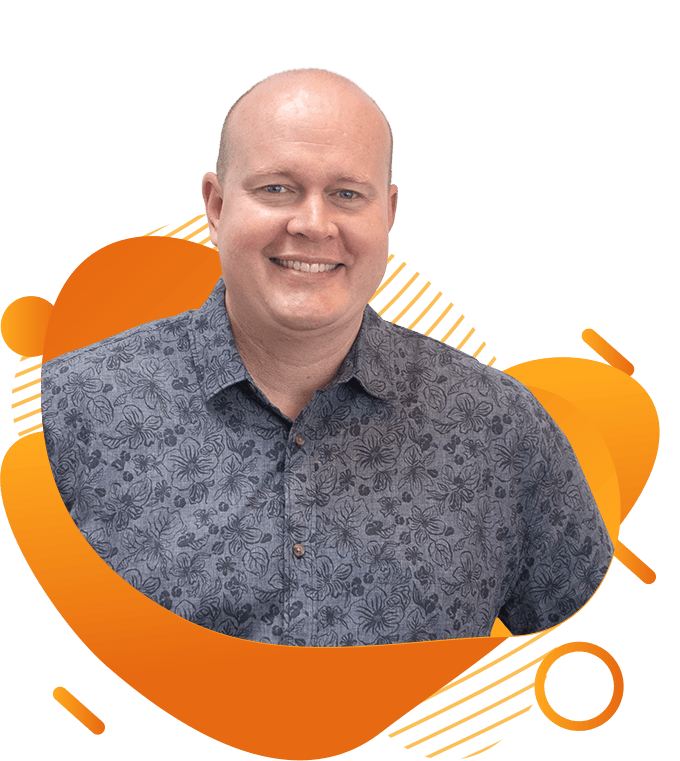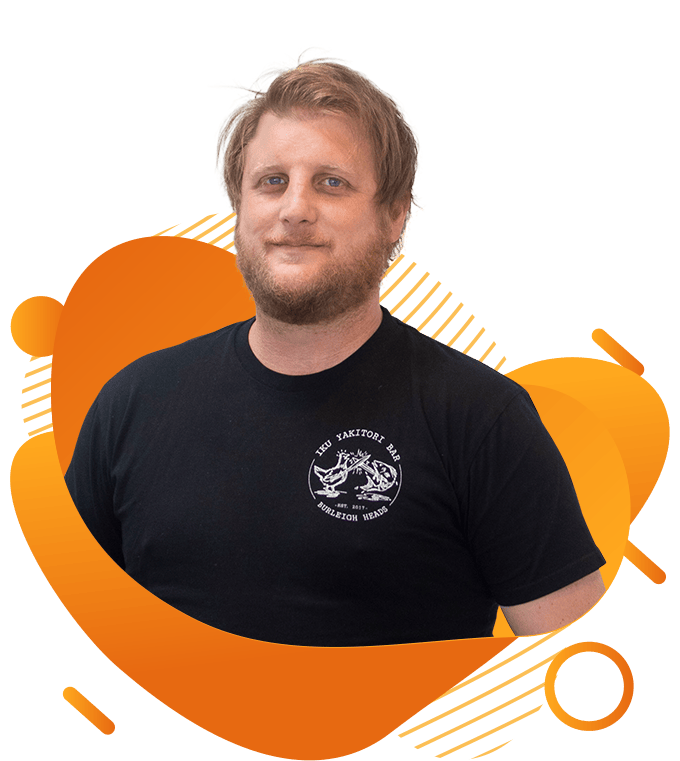 Migration Assistant
Jamieson Blair
I joined the Pathway to Aus team in August 2020 and love the opportunity to assist people in exploring our beautiful country and in taking part in our fantastic education system. I'm excited to be part of such a great team that is going above and beyond to help people change their lives for the better while exploring our part of the world. I have had the chance to study abroad in both the USA and Indonesia and I am aware of the opportunities and life experiences that come with these endeavours. I did not do this alone and I am grateful for the help I have received during these pursuits and I am also grateful to help others do the same when they visit Australia.
I have always been interested in travel and cultural exchange, I have spent a lot of my life exploring other countries and working in the travel industry. My academic background includes International Relations, Economics and Development and I aim to bring the sum of my personal, academic and professional experiences to my work here.
Education Agent from Philippines
Reyna Ruperto
I have worked in the Immigration Consultancy industry for almost all of my years as a professional. I have been helping numerous people from the Philippines and people from all around the world to realize their dreams of studying, travelling or even moving abroad. I love my job because I get to help change people's lives, and they were changing mine too. I have always been excited since joining pathway to Aus as I know that opportunities are limitless! Everyone here is so nice, professional and fun to work with.  
I am from the Pearl of the Orient Seas, Philippines and I love it! I love Australia too because of its friendly people, delicious food and wine, and the places and activities to do are bountiful and absolutely amazing.
Looking forward to being your counsellor and processing your applications at Pathway to Aus.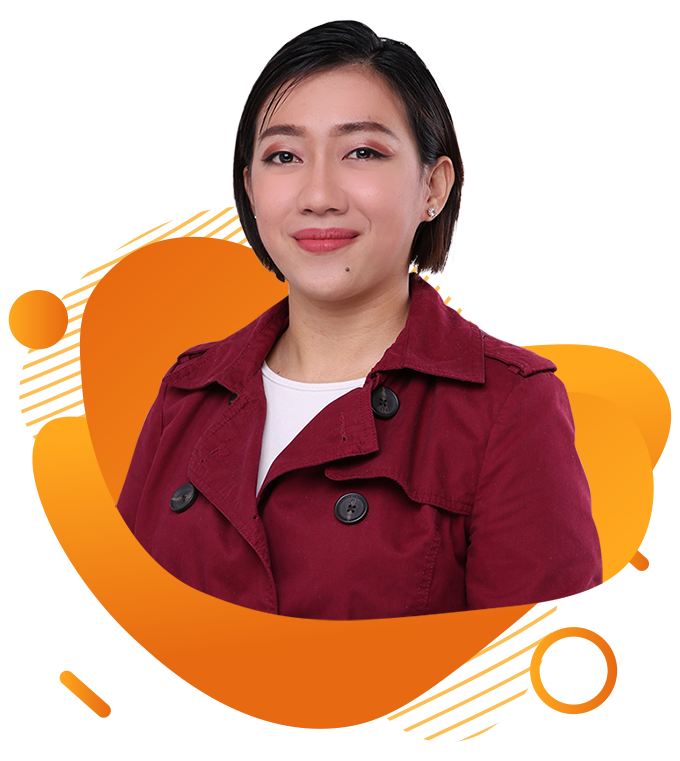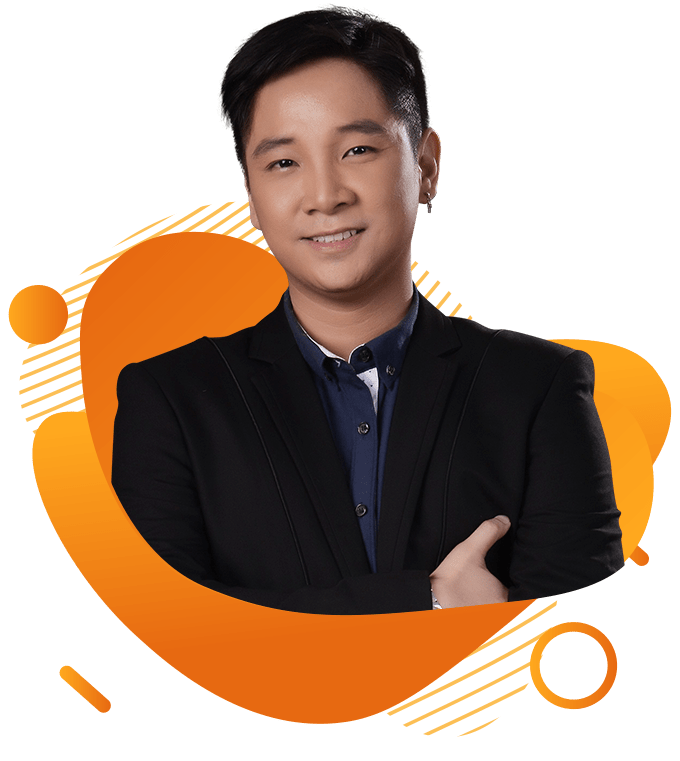 Migration Assistant
Nico Agustin
I have been working in the travel and immigration industry since 2008. I have a broad professional experience with consulates and embassies, international education, foreign affairs sectors of the government and international airlines. Under my belt is a Master's degree in Marketing Communications and a Pilot license. I enjoy working for Pathway to Aus as it gives me the opportunity to demonstrate my expertise and contribute to our applicants' travel successes. 
I love Australia because it is a unique, inclusive and possesses a very stunning natural environment. My favorite destinations would be Honolulu as I adore how they preserve their traditions and Vancouver because of its magnificent architecture.
Education Consultant
Sonier Paolo Santos Jr
Hi, I have been in the migration industry for more than 6 years and know a lot about the education industry and different course options in Australia. I have worked hard to increase my knowledge about education in Australia and I hope to present your best options to you. I genuinely want to learn about your study goals and will advise how to achieve these.
I have been to Australia on several occasions and I love so much about the places, people, cuisines – EVERYTHING!
I am Sonier Paolo Santos Jr., you can call me Paolo and I am glad to assist you in all your concerns.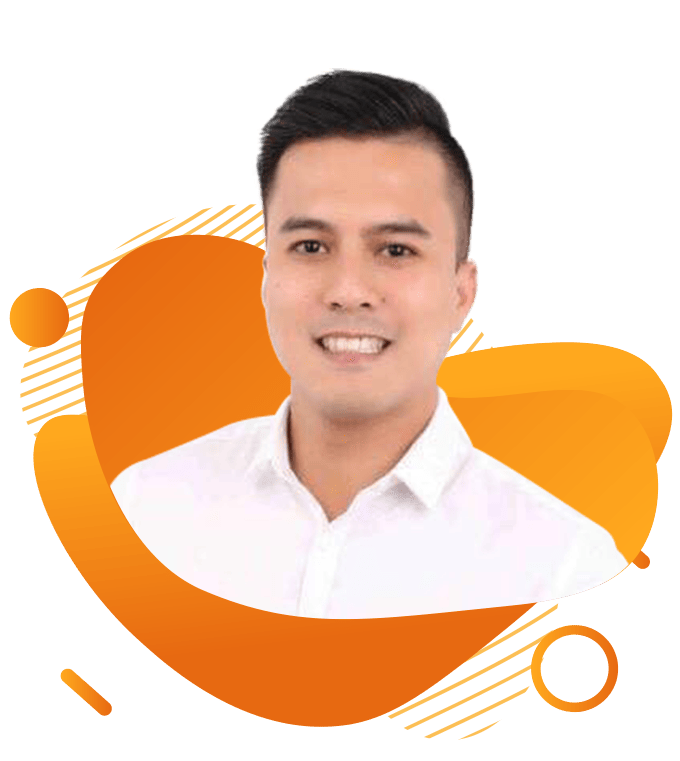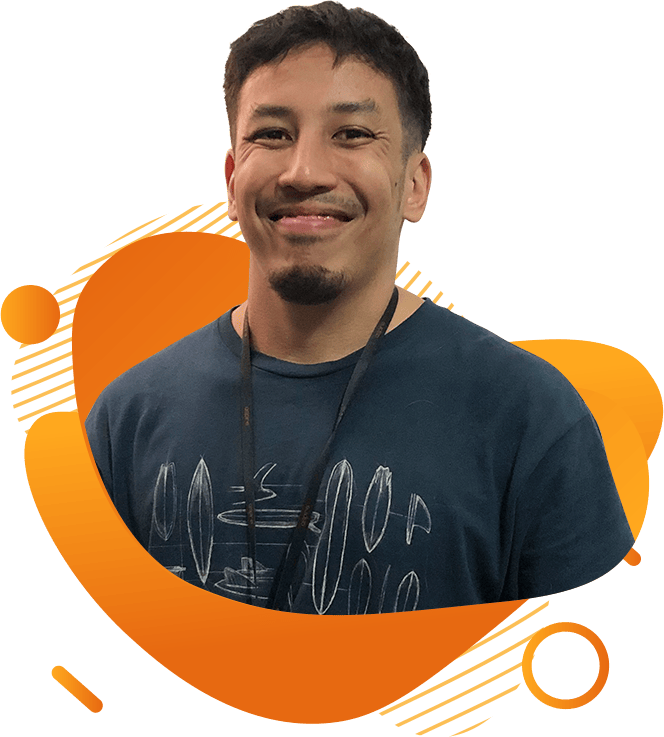 Education Consultant – from the Philippines
Jay Jurado
Hi, I work as an education assistant at Pathway to Aus. I was born and raised in the Philippines and then I moved to Australia for the final year of my education. To live, study and work in Australia was a priceless experience and I fell in love with the country. It has such amazing people, culture, weather and scenery. My experience in Australia really shaped who I am today in such a positive manner with all those factors combined. In my spare time, I like to keep myself active, I usually do some boxing or go for a hike or just chill by the beach. I'm generally a very laid back person and I'm often told that I have a knack for spreading positive energy around me. I also enjoy chatting with people from all walks of life and I believe I have skills that are transferable to almost any field, so please don't hesitate to reach out to me.
Education Consultant
Justine Makiling
Hi, I am Justine. I've been in the international education industry for almost five years now. Before this, I have a solid background in psychometrics, psychology, and education. I have a Bachelor's degree in Psychology and a Master's degree in Education where I majored in Guidance and Counseling. I have also finished all my Doctorate units in the same major.
I am passionate about helping people through my work. Pathway to Aus and I share the same values; I love being part of the team, and everyone is pleasant. Our goal is to help you succeed and give you the highest level of service; we have a team to support and assist you with your study abroad plans, work in Australia, or even in your migration journey.
I look forward to helping you study in Aus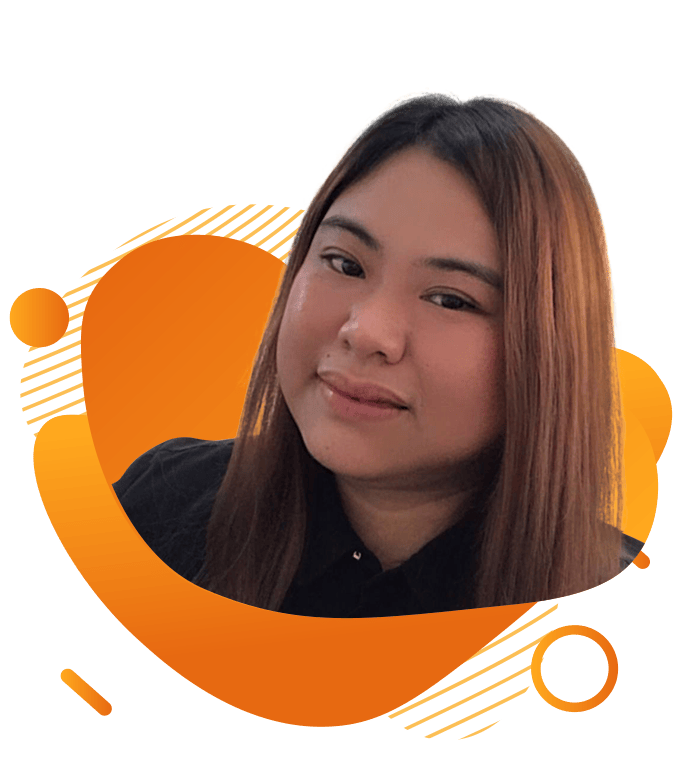 Education Consultant
Jeco Gabrielle Berona
I have always been passionate about education – from studying to be an English as a Second Language teacher, to non-government organisation volunteer, to study abroad.  I love the opportunity to work and help international students to achieve their dreams and fuel their passion for exploration in ways that are transformative. I have been in the education industry for 5 years now. I have helped numerous students from the Philippines and other countries to realise their dreams of studying, exploring, and advancing their careers. I joined Pathway to Aus to provide the best service and education pathways for international students. I fell in love with Australia from the moment I arrived to the Gold Coast, then Sydney and Adelaide. The experience has helped me discuss how studying in Australia feels. in my opinion Australia is a world class study destination. To top that, the food, the people, the culture and the great outdoors are something that international students will definitely love, enjoy and embrace while studying in Aus.
Migration Assistant
Liza Wright
A born and bred Durbanite from South African who left mother Africa at the age of 16 to take on the greatest state in the world. Texas!! After 10 years the "great international move" began to itch deep within so I headed to London and after many many moons, landed with both feet firmly on Australian ground 12 years ago.
Having lived in 5 different countries throughout my life and going through all that immigration work for each one of the moves, I decided to use my background and degree in Business Development and Consulting to commingle it with a career in immigration.
I relish the ability to assist others in making their dream of immigrating to a new country for business, work, study or family come true. I am stoked to be able to work amongst such an awesome team that Nick and Brad have built here at Pathways. Their passion for assisting others in their migration journey matches up with mine perfectly.
I look forward to walking alongside you throughout your migration process to Australia with my work and life experience to back us up and make the journey a little bit easier for you.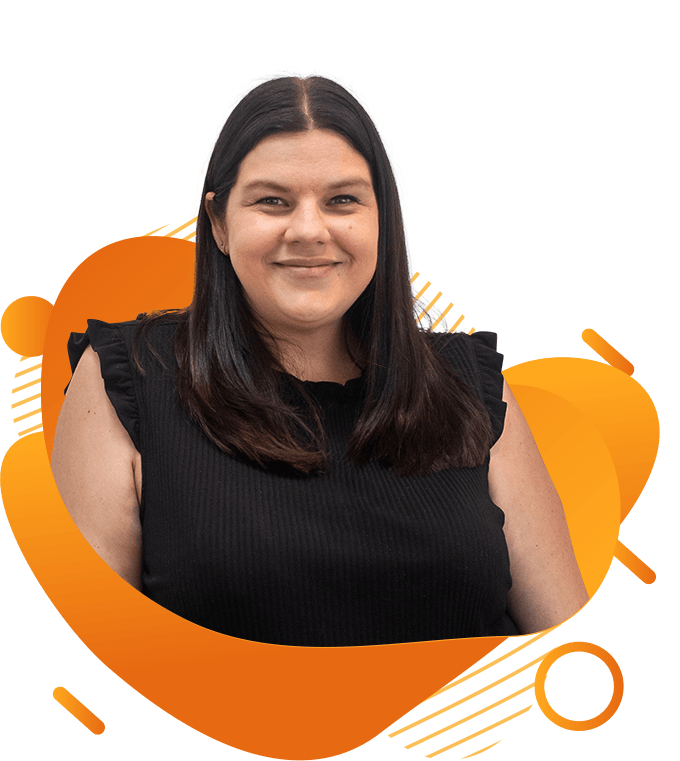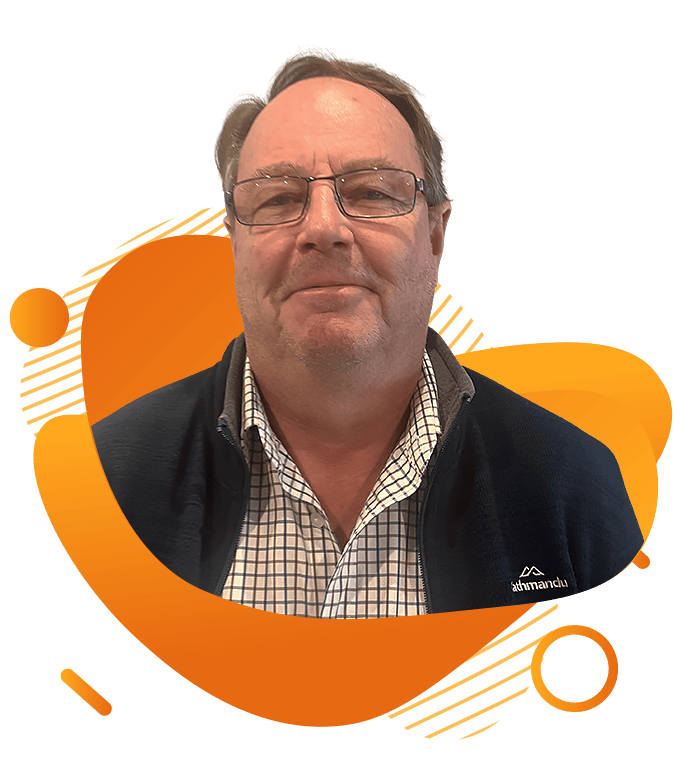 Senior Migration Agent (MARA 0214353)
Kym Handberg
Kym is the senior migration agent at Pathway to Aus. Originally coming from Darwin in the Northern Territory, he now calls the Gold Coast home. He has over 20 years experience as a migration agent and has worked in countries all over the world.
Kym is more than capable of handling all types of visa applications, however specialises in Employer Sponsored Visas, Skilled Regional, State Nominated and AAT Applications.
Migration Agent
Alba Hernandez
I was born in Spain and grew up in the beautiful Mediterranean. When I arrived in Australia more than seven years ago, I was only going to stay for a six month student visa, but life happens and now I am happy to call Australia home. I'm sure many can relate!
I joined Pathway to Aus in 2021. I love being able to help international students as I was a student myself not that long ago, so I understand the worries that come with moving to a new country.
I love Australia for the laidback lifestyle and the opportunities that offers. Although my favourite place in the world will always be my beautiful home in the Mediterranean, Menorca.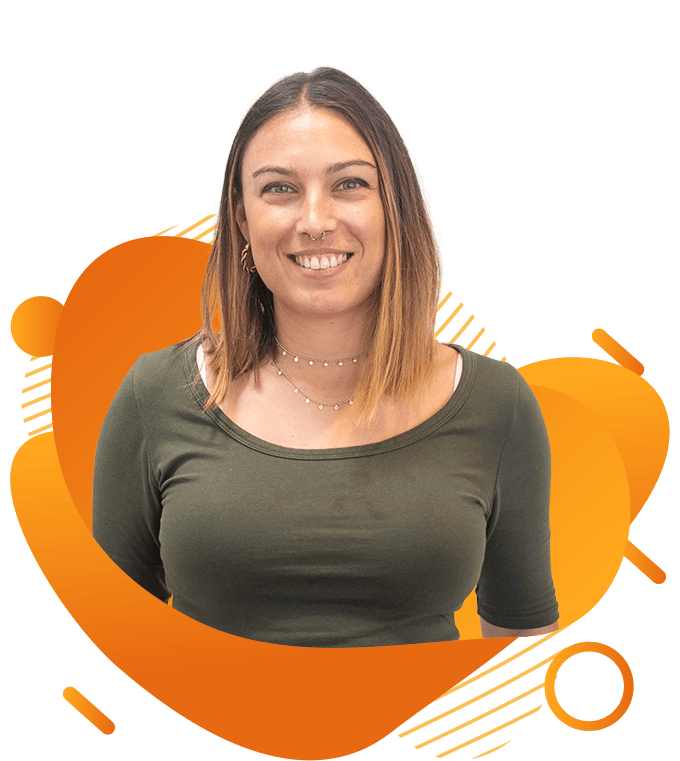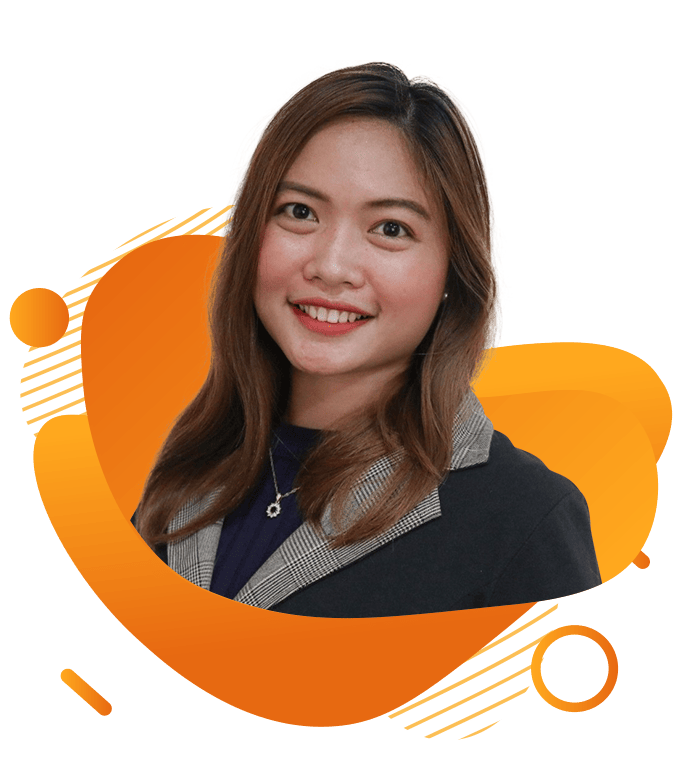 Education Consultant
Jeremae B. Tabiolo
I have been in the international education industry since 2018. I am glad to be part of Pathway to Aus as it is a company that provides a motivating and healthy environment for their employees. When it comes to work, I'm passionate about organizing documents, paper works and at the same time, I enjoy assisting potential students in their dreams of studying abroad. Ever since I entered the industry, I've been fond of Australia and love helping our students get there.
I'm from the Sugar Bowl of the Philippines and personally, I like travelling, road trips, café hunting and photography!
Migration Agent
Karlo Joson
Education With over five years of experience in the Australian education industry, I have honed my skills in providing assistance to international students from diverse backgrounds. During my time working with a school, I provided guidance and support to students from around the world, with a particular focus on helping students from the Philippines. My passion for ensuring that each student receives the correct knowledge and personalized support throughout their academic journey has always been at the forefront of my work. Whether you have questions about enrollment or other student-related queries, I am dedicated to providing comprehensive assistance to help you achieve your goals.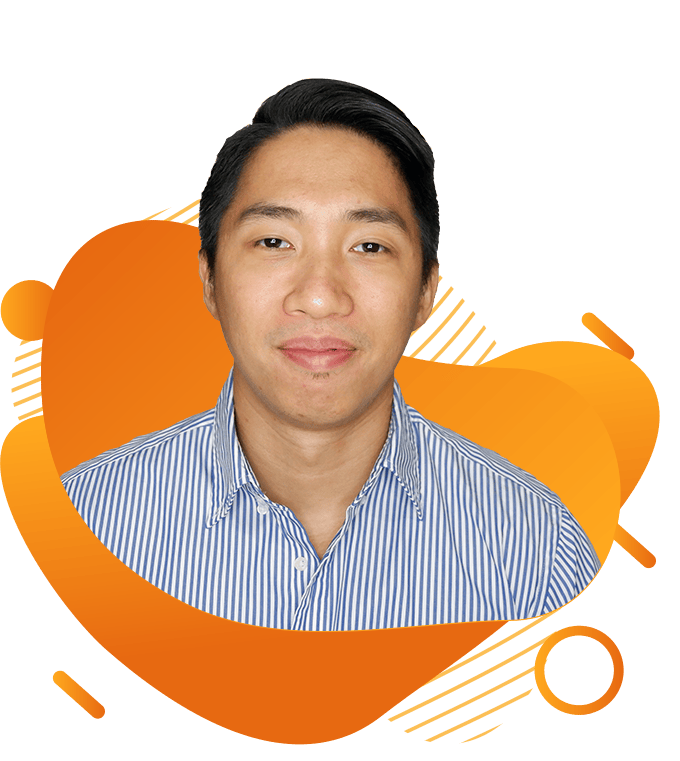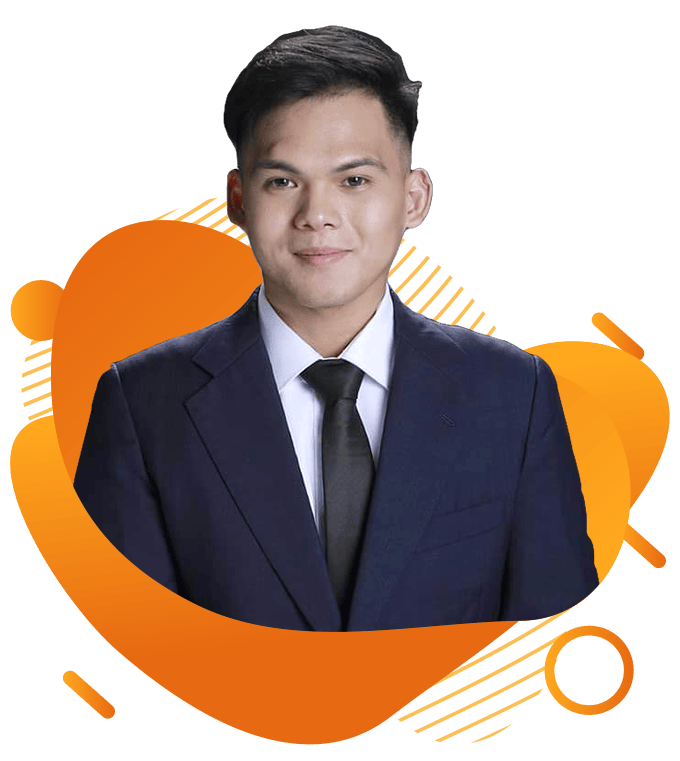 Administration
Patrick Pasimio
Hi there, my name is Patrick but you can just call me Patch. I'm an Admininstration for Pathway to Aus and one of the first people you'll speak to with Pathway to Aus. I've been in the Australian education industry for almost half a decade now and worked with different agencies and schools throughout NSW and QLD.
When I'm not working, I love to play video games, watch anime, read manga, and cook. I also love cracking jokes as corny as they are and making sure that everybody gets a good laugh.
I look forward to meeting you guys and helping you to achieve your dreams!
Migration Agent
Devon Spannenburg
Since 2012, I have accumulated extensive experience working in the immigration industry in South Africa. However, in 2022, I felt it was time for a change, and I decided to focus on immigration in a different country. After connecting with Nick, I joined his team and have been thriving ever since.
Discovering the possibilities available in Australia has helped me develop a greater appreciation for the country. Contributing to the team's efforts to help foreign nationals achieve their dreams of coming to Australia is an immensely rewarding experience, as it allows me to positively impact others' lives in a significant way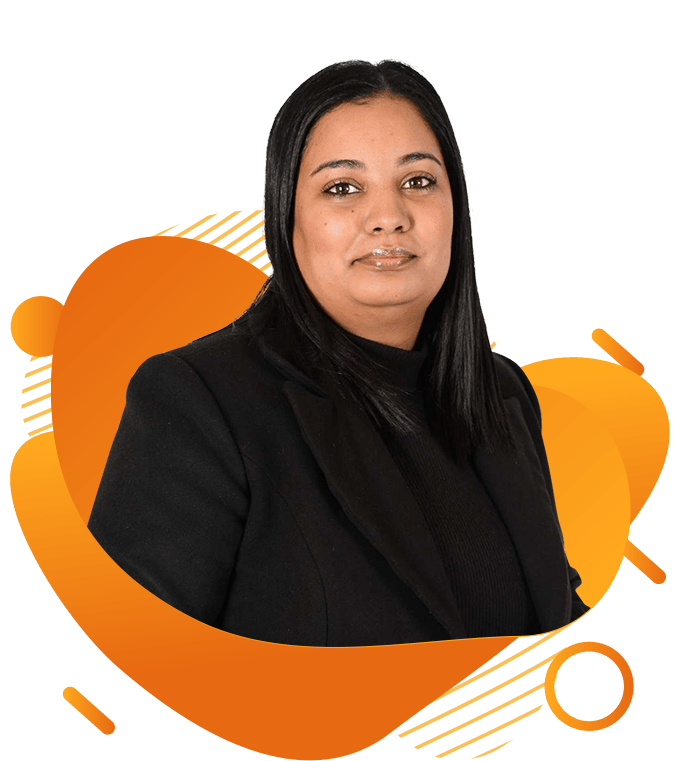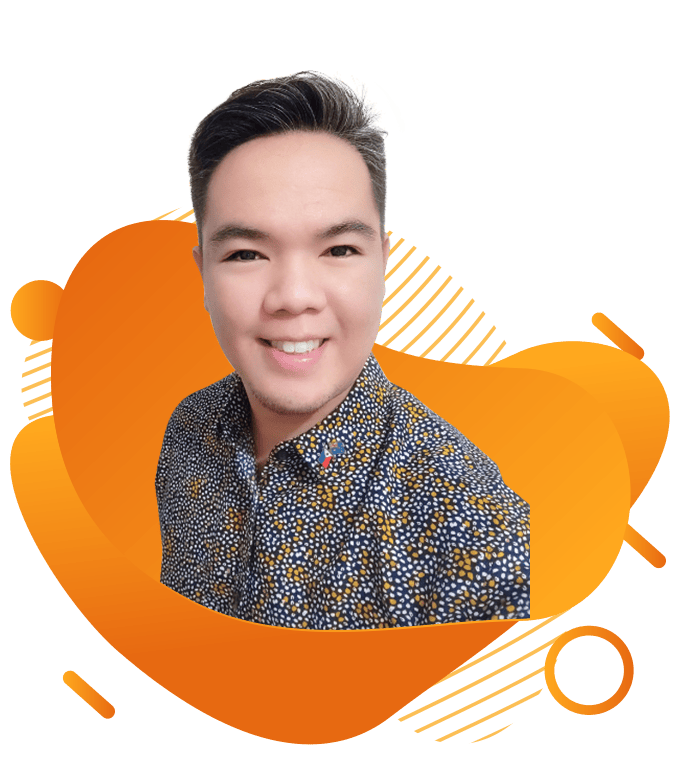 Administration
Mark Robiso
I am Mark from the Philippines and I work in the administration department for Pathway to Aus. I have worked with customer relationship management (CRM) since 2008 and I've complied with the General Data Protection Regulation (GDPR) since 2018 to the present. I'm also a certified Green Belt holder in Lean Six Sigma.
Joining Nick and the whole team has been the best decision I've ever made in my whole career. Contributing my skills with continuous improvement, and bringing value to each applicant worldwide makes my every day here very meaningful. Meeting and helping people from different walks of life always grants me somehow a sense of self-fulfillment.
Why choose us here at PTA? We believe that behind every application is a person filled with hopes, dreams, and a family.
GET IN TOUCH
In case of questions, feel free to reach out to one of our experienced Registered Migration Agents.
Gold Coast Office
2242 Gold Coast Highway,
Mermaid Beach, QLD, 4218
About Us
was last modified:
July 16th, 2023
by