Get your hands dirty and get ready for a great career! Diesel mechanics inspect, keep up and repair diesel engines for car dealerships, private garages, repair shops and mining companies.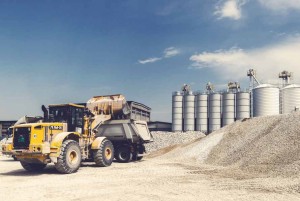 Diesel engines are known for their hard work, and because of that are found in hard working vehicles like buses, large trucks, boats, bulldozers, dump trucks, cranes, and even some light duty trucks and cars. Diesel engines are different from gasoline powered engines, and have different needs and requirements when being serviced. Diesel mechanics deal with everything from routine oil changes to full engine rebuilds.
Diesel mechanics have to understand the vehicles electrical system, engine, and all of its working parts. They are familiar with the mechanical and technical, using diagnostic computer software on some advanced vehicles to identify the issues.
The Course
---
Certificate III in Automotive Heavy Mechanical Technology
---
Course Duration: 24 months
Intake Dates: Jan and July
Locations: Gold Coast, Perth  and Melbourne
Costs: $10,000 – $13,000 per year
Common Course Requirements:

 
Must have graduated year 10 in home country.
Must have a minimum of IELTS 5.5 overall.
This course includes 360 hours of vocational placement.
Graduate Outcome: 
Graduates will be qualified tradesperson in the automotive industry. Graduates will be skilled in many aspects of mechanics including:
Engines.
Maintenance and services procedures.
Workplace safety.
Tools and equipment.
Service brakes, cooling system, fuel system.
Service batteries.
Electrical fundamentals.
Job Forecast & Career Information:
Full time motor mechanics earn an average of $1000 per week.
Employment for this occupation rose strongly in the past five years, rose slightly in the long-term.
Motor mechanics have a very high proportion of full-time jobs (94 per cent).
The average hours worked by a motor mechanic in Australia are 41 hours per week.
Most diesel mechanics work for a dealership, garage or in the maintenance for large mining or civil works companies.
---
Education Pathways:
Diesel Motor Mechanic (321212) – is currently on the
Medium and Long-term Strategic Skills List

.

On completion of this course students will be a qualified Diesel Motor Mechanic (321212) – is currently on the Medium and Long-term Strategic Skills List.

Students may be eligible to apply for work visas upon completion of this course such as temporary graduate visas, employer sponsored visas or general skilled migration visas.
The skills assessment for Diesel Motor Mechanic is delivered through Trade Recognition Australia (TRA).
The current education qualification requirement to obtain a positive skills assessment is Certificate III in Automotive Heavy Mechanical Technology. If you undertake this course and participate in the job ready program you may even be able to do obtain a positive skills assessment without being sponsored by an employer and you may not need to live in a regional area. Below are some steps that may allow you to go down this pathway:
Step 1: Study a course or package of courses that go for at least 2 years and includes the Certificate III in Automotive Heavy Mechanical Technology
Certificate III in 

Automotive Heavy Mechanical Technology (24 months)
Step 2: By studying for 2 years and undertaking 360 hours of vocational placement during your studies (most education providers will arrange this for you), you may be eligible to apply for the temporary graduate visa.
The graduate visa is a work visa that allows the visa holder to live and work in Australia for up to 18 months. For more information on the graduate visa click here.
Step 3: On the graduate visa, you will be able to undertake the Job Ready Program.
The benefits of the JRP is that on completion you will be provided with a positive skills assessment for general migration purposes. On this program you must work for at least 12 months as a qualified an Diesel Mechanic. Your employer will not need to sponsor your visa, as you will already be on the graduate visa. This will mean that you have a lot higher chance of finding employment as it is very easy for the employer to hire you. You may find this video on the Job Ready Program helpful.
Step 4: Once you have completed the Job Ready Program as a Diesel Mechanic you will receive a positive skills assessment. Once you have the positive skills assessment you will may able to apply for general skilled migration visas.
If eligible, the general skilled migration visas do not require you to have an employer that is willing to sponsor your visa. Please note that you will still be required to pass the points test and health checks to apply for this visa.
*Note* It is never recommended to undertake study for the sole purpose of trying to gain a visa to Australia.
---
If you are interested in studying Diesel Mechanic in Australia contact Pathway to Aus to speak with one of our Education Agents. We can explain to you the course costs, duration and education providers so you better know your options.
P: +61(7)55327 000 
E: info@pathwaytoaus.com 
Or Apply or Enquire online