Bachelor and Master of Construction
By studying Construction Economics (otherwise known as Quantity Surveying), you will learn many different aspects in both the management, costing and delivery of complex construction projects.
The course components address a range of topics including building plans and processes, building structures and soil mechanics, construction techniques, contract administration, finance and cost planning, project management, refurbishment and retrofitting, and risks. It also contains a strong sustainability theme which equips graduates with skills that are highly sought after in the construction environment.
Quantity Surveyors (or Construction economists) work on major constructions projects varying from large residential or office blocks, schools, hospitals, factories to bridges, railways and mining.
A Quantity Surveyor, also known as a Construction Economist, or Cost Manager, is part of a team of professional advisers to the construction industry that advises on estimates and monitor construction costs, which are generally considered to fall within the management disciplines and financial administration of construction projects through their life cycle. In the initial construction phase, quantity surveyors advise on the most economical way of achieving their construction requirements. You will use techniques such as cost planning, estimating, cost analysis, cost-in-use studies and value management to establish a project budget.
You will work alongside other construction industry professionals including: Architects, Financiers, Engineers, Contractors, Suppliers, Project Owners, Accountants, Insurance Underwriters, Solicitors and Courts and with all levels of Government authorities.
In order to work in this profession you must have an analytical mind, strong attention to detail and be prepared to work to very rigid time schedules. This is because decisions made involve large sums of money is spent based on your work.
This course can be studied at a Bachelor or Masters level. The Masters course is delivered in as quick as 16 months at certain universities around Australia.  The Australian Institute of Quantity Surveyors (AIQS) is nominated by the Minister for Immigration and Border Protection as the relevant assessing authority for the occupation of Quantity Surveying ANZSCO 233213. According to the Skilled Migration Assessment Policy Guidelines, obtaining accredited course completion allows you to obtain a full skills assessment without requiring additional work experience. This is done through the accredited pathway program.
Why is this important? Because Quantity Surveyor is listed on the Medium to Long Term Skilled Shortage List (MLTSSL)
Therefore because the occupation is on the MLTSSL, and you can obtain a skills assessment through the accredited pathway when you finish the course, and then potentially apply for general skilled migration visas such as:
Skilled Independent (Subclass 189)
State Sponsored (Subclass 190)
Please note in order to apply for general skilled migration visas, applicants are required to meet the other requirements of general skilled migration.
Quantity Surveyors can work in the construction industry in different filed including:
Contract administrator
Estimator
Project manager
Quantity surveyor
Building consultant
Steps to Studying in Aus
Here are the steps you need to take before receiving an invitation to apply for the visa.
Get in Touch
You can give us a call, send an email or enquire online using the form down below.
Set Study Goals
One of our consultants will reply to any questions that you may have and assist in determining your overall study goals whilst in Australia.
Find a Study Path
Our consultants will then talk students through a range of study options that best suit your needs and develop a study path.
Enrol to a School
Once a specific education provider has been chosen, your consultant will then help students complete their school application and assist throughout the entire enrolling process.
Apply for Student Visa
Once your enrollment has been confirmed, our qualified migration agents will assist in applying for your student visa.
If undertaking study in Australia for a minimum of 2 years you may qualify for the Temporary Skilled Graduate Visa. This visa allows the holder 1.5 years of unlimited work rights in Australia. Many graduates use this time to build up experience in their field or find an employer that is willing to sponsor their visa.
If you have applied for the Temporary Graduate Visa you may also be eligible to apply for the Job Ready Program. The Job Ready Program is run through TRA and allows graduates in certain disciplines to have their skills assessed for skilled migration purposes. It is a way for people with no experience to have their skills assessed. Once the student receives a positive skills assessment they may be eligible to apply for permanent work visas such as State Sponsored and General Skilled Migration Visas.
Note: It is never recommended to engage in studies for the sole purpose of trying to gain a visa to Australia. Speak to us and we can find a course that matches your long-term career goals.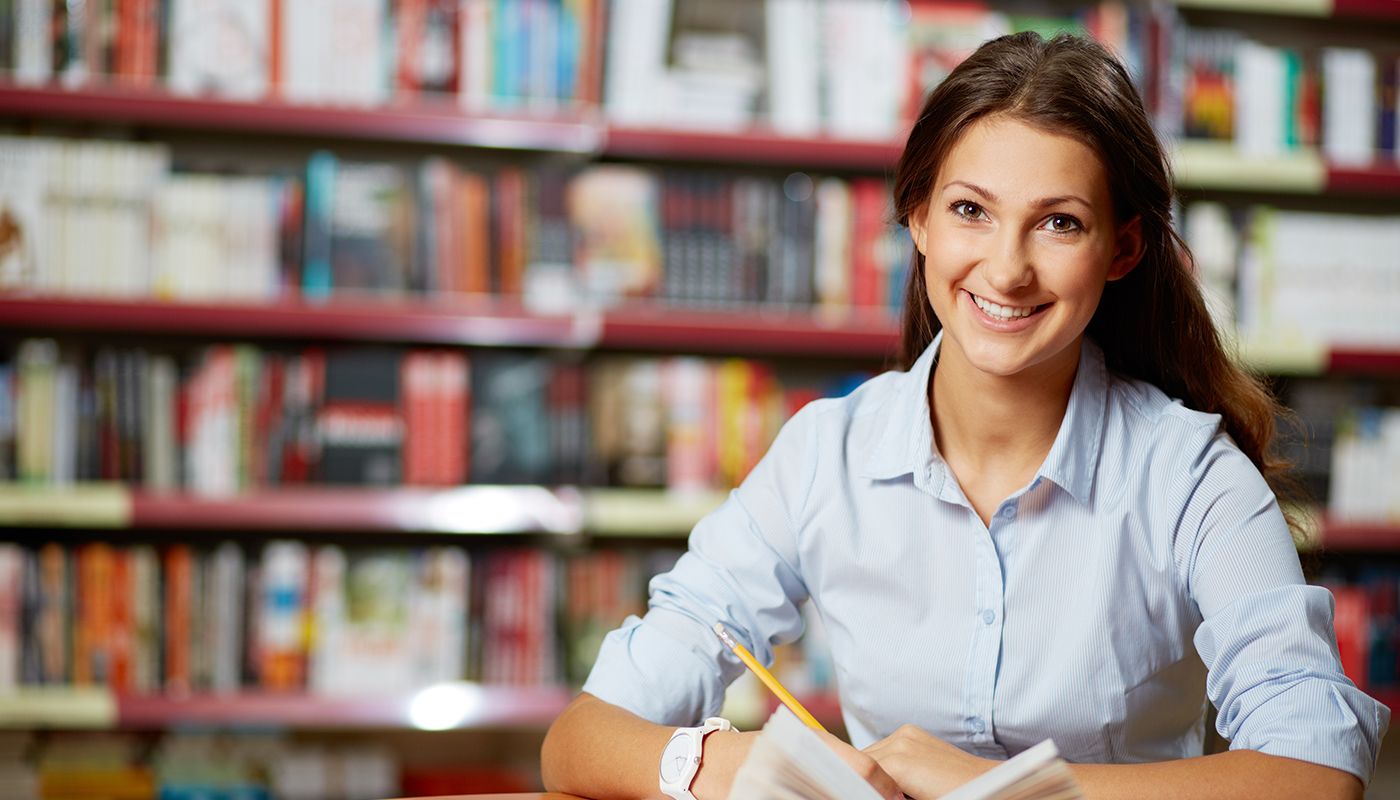 The Graduate Visa (Subclass 485) allows recent university graduates and certain vocational graduates the chance to remain in Australia and work after their studies have finished.
Why Use Pathway to Aus?
Pathway to Aus has assisted thousands of student's study or migrate to Australia. We are here to support you throughout your journey and make the transition as easy and smooth as possible. Our experienced team of Education and Migration agents are ready to work with you to help you achieve your education and migration goals.
No cost to you
We're a free service for students. We're paid by the education institutes
Registered Migration Agents
Honest and accurate education and migration advice from registered Education and Migration agents
Ongoing support
We will provide you ongoing support throughout your migration journey.
Partnered with education institutes
Pathway to Aus has partnered with 100's of education institutes across Australia
Interviews with Our Students
Feel free to check these interviews with some of our students.
Frequently Asked Questions
In case you don't find an answer to your question, feel free to consult with one of our agents.
What do you as a construction manager?
Construction Managers plan, organise, direct, control and coordinate the construction of civil engineering projects, buildings and dwellings, and the physical and human resources involved in building and construction.
Common tasks that's you will do in this profession include:
• interpreting architectural drawings and specifications
• coordinating labour resources, and procurement and delivery of materials, plant and equipment
• consulting with Architects, Engineering Professionals and other professionals, and Technical and Trades Workers
• negotiating with building owners, property developers and subcontractors involved in the construction process to ensure projects are completed on time and within budget
• preparing tenders and contract bids
• operating and implementing coordinated work programs for sites
• ensuring adherence to building legislation and standards of performance, quality, cost and safety
• arranging submission of plans to local authorities
• building under contract, or subcontracting specialised building services
• overseeing the standard and progress of subcontractors' work
• arranging building inspections by local authorities
What do you as a construction manager?
was last modified:
January 23rd, 2022
by
Where can I study to become a construction manager?
You can study to become a construction manager in Sydney, Melbourne, Brisbane, the Gold Coast and Sunshine Coast
Where can I study to become a construction manager?
was last modified:
January 23rd, 2022
by
What qualifications do you need to be a construction manager?
To become a qualified construction manager you could study a bachelor of constructions management or a masters of construction management.
What qualifications do you need to be a construction manager?
was last modified:
January 23rd, 2022
by
How much does a construction manager make per year?
As per job outlook, construction managers make on average $3,450 per week
How much does a construction manager make per year?
was last modified:
January 23rd, 2022
by
Are construction managers in demand in Australia?
As per job outlook, there are strong future growth prospects for construction managers in Australia. In additional the occupation of construction manager or quantity surveyor are professions both on the immigration Medium to Long Term Strategic Skill List.
Are construction managers in demand in Australia?
was last modified:
January 23rd, 2022
by
Will these qualifications be recognised in my home country?
These qualifications are part of the Australian Qualification Framework. Most countries, specifically European or North American countries accept qualifications issued by Australia. So yes, generally speaking, the qualifications will be accepted and allow you to work in your home country. Please note, we would always recommend you check specifically with your home country.
Will these qualifications be recognised in my home country?
was last modified:
January 23rd, 2022
by
What are some related courses?
Some related courses to construction management are:
The Diploma of Building and Construction
Cert III in Carpentry
Associate Degree of Civil Engineering
What are some related courses?
was last modified:
January 23rd, 2022
by
GET IN TOUCH
In case of questions, feel free to reach out to one of our experienced Registered Migration Agents.
Gold Coast Office
2242 Gold Coast Highway,
Mermaid Beach, QLD, 4218