If working in an office environment is what your looking for, and have a passion for numbers, spreadsheets, and all things accounts. Undertaking study to become an accountant is for you. Accountants & Accounts clerks, Are an integral part of any business and are always in high demand.
---
Courses Offered
Certificate IV of Accounting (Duration 1 year)
The Certificate IV in Accounting  provides you with an opportunity to develop your skills and knowledge in fundamental accounting practices. This  is an entry level qualification that provides you the basic skills you need to start your career as accountant. Undertaking a Certificate IV in Accounts can also help to bring the time of any further study in the field down so you can get in to the work force faster.
Diploma of Accounting (6 months – 1 year)
Learn the knowledge required to work efficiently in a professional accounting position. This course provides practical training in all aspects of accounting. It teaches you the skills you need to effectively work in a team or to be able to undertake projects on you own.
Advanced Diploma Of Accounting (6 months – 1 year)
Knowledge and understanding of accounting and taxation is a skill that every employer is looking for. Studying a Advanced Diploma Of Accounting course will provide students with a solid understanding of the general accounting discipline. Students can expect to learn skills in budgeting, auditing, taxation and forecasting. Upon graduation, many courses offer students direct entry into nearby universities and often students are also eligible to receive credit for their studies if they choose to undergo study for a higher qualification.
---
Career opportunities:
Prepare and Lodge Tax returns
Account Manager
Accounting team member
Prepare companies financial statements
Company forecasts
Higher Education Opportunities
Bachelor of Commerce
Bachelor of Business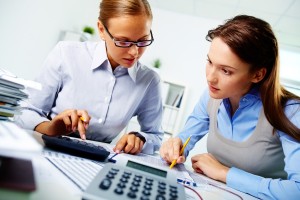 ---
Pathway to Aus is partnered with education providers across Australia that provide Accounting Courses. If you are interested in more information in any of the course feel free to contact us on:
P: +61 7 55 327 000
E: info@pathwaytoaus.com
OR ENQUIRE ONLINE