189 Visa
Skilled Independent Visa
Skilled Independent Visa
The Skilled Independent Visa – Subclass 189 does not require you to have any state or territory sponsor you. It is the most in demand visa in Australia.
It is in the General Skilled Migration Stream together with:
Skilled (State Nominated) - Subclass 190
Skilled Regional Nominated – Subclass 491
This is a permanent visa that does not require you to have an employer to sponsor your visa.
The Application Process
Here's a simplified process for Skilled Independent Visa. In case of questions, don't hesitate to reach out to us.
Before you submit Expression of Interest (EOI) make sure you hold a positive skill assessment and are eligible for The Skilled Migration Program by taking the Points Test.
To apply for Skilled Independent or Skilled Nominated visa, you are required to submit an Expression Of Interest (EOI) through SkillSelect.
Receive an Invitation to Apply
Provided that you meet the requirement you will receive an invitation to apply for the visa.
Apply for Visa
After receiving an invitation to apply for the visa from the DIBP, you will have 60 days to lodge a visa application. Without an invitation you are not eligible to apply.
What are the requirements for the 189 visa?
Before applying for the visa it is important to ensure you meet the requirements for the visa. This includes:
You hold a Positive Skill Assessment for an occupation on the MLTSSL
You are currently aged between 18 – 45 years old
Submit an Expression of Interest
You have Competent English or higher (6 minimum in IELTS or holder of approved passports)
You meet health and character requirements
You meet the pass mark in the skilled migration points test – currently 65. (Please note, just meeting the pass mark does not guarantee you will be invited to apply for the visa).
Our Success Stories
Jose is a client of Pathway to Aus who we assisted transition from the Student visa to Graduate Work visa to General Skilled Migration (Subclass 189).
He studied Masters of Engineering for 2 years at Griffith University on The Gold Coast and now works as a Project Engineer.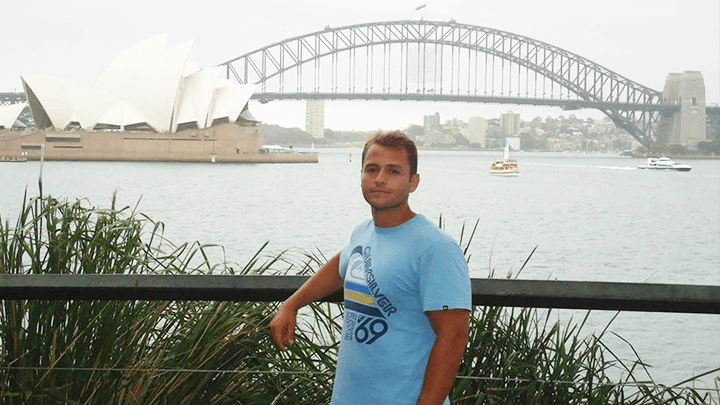 GET IN TOUCH
In case of questions, feel free to reach out to one of our experienced Registered Migration Agents.
Gold Coast Office
2242 Gold Coast Highway,
Mermaid Beach, QLD, 4218
189 Visa for Australia | Requirements, Processing time & Cost
was last modified:
December 12th, 2022
by