A qualification in Management can help you take that next step in your chosen career. This Qualification does not just apply to the Business sector, the skills you would learn are applicable to just about every industry.
---
Courses Offered
Certificate IV In Small Business Management (Duration 3 months – 6 Months)
Certificate IV is regarded as the entry level management training and focuses on team management, supervising the work of others, looking after legal, financial and productivity aspects of a small business. You will gain the fundamental skills you need to effectively manage a team and projects.
Diploma Of Management (Duration 6 months – 12 months)
The Diploma of Management sets the foundation for good management skills with a focus on productivity, leading people and recognising the importance of allocating work to meet time and budget constraints. You will build on already developed skills. This course of study will provide you with everything you need to take up a managerial role in a number of industries.
 Advanced Diploma Of Management (Duration 6 months – 1.5 years)
This builds on the Diploma Of Management. It helps further the develop on the skills you learnt in the Diploma of Management  so that you can undertake a senior management role in your chosen career as well as work on strategic plans for managing a large team & Projects.
---
Career Opportunities
Small Business Manager
Team Leader
Project Manager
Group Manager
---
Higher Education Opportunities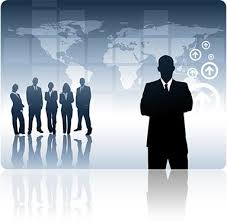 ---
Pathway to Aus is partnered with education providers across Australia that provide Management Courses. If you are interested in more information in any of the course feel free to contact us on:
P: +61 7 55 327 000
E: info@pathwaytoaus.com
OR ENQUIRE ONLINE