If your creative, passionate about Design & Fashion this might be the right path for you. Undertaking this form of study will not only prepare you for a career in Fashion Design it will also provide you with the skills you need to succeed and make it in the industry.
---
Courses Offered
Diploma of Applied Fashion Design and Technology (Duration 1 year – 18 months) 
If you have a passion for fashion then the diploma of Applied Fashion Design and Technology is the course for you. It is designed for students who are passionate and creative and looking to work in the fashion industry.
The course will teach students a wide range of aspects of fashion design, as well as different techniques from expert instructors using up-to-date, industry standard equipment. The students will be given theoretical background, and then be provided with real, practical experience. Topics covered throughout the course include:
Sourcing textiles and materials
Illustration
Sewing
Computer aided design programs
Drawing and cutting designs
Garment production
---
Advanced Diploma Of Fashion Design ( 18 months) 
Students who want to start their own Fashion Label or wish to create a pathway to further study in  the field at university should strongly consider undertaking the Advanced Diploma.
You will not be limited to just focusing on the design and production of items. You will a have a strong focus on the Marketing of your label as well as brand development. The Advanced Diploma helps you to create a impressive body of work that you can utilise for future employers, brand creation & laying the ground work for your own label.
Career Opportunities:
Fashion Designer
Assistant Designer
Fashion Buyer
Production Assistant
Textile Designer
Higher Education Opportunities:
Bachelor Of Fashion Design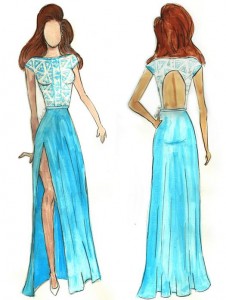 ---
Pathway to Aus is partnered with education providers across Australia that provide Fashion Design Courses. If you are interested in more information in any of the course feel free to contact us on:
P: +61 7 55 327 000
E: info@pathwaytoaus.com
OR ENQUIRE ONLINE