If you love sports , the Out doors and want pursue a career that allows you to work in these fields. Undertaking study in the area of Sports & Recreation is where you need to start.
---
Courses Offered
Certificate I & II In Sports & Recreation (Duration 16 weeks – 6 months)
Both the Certificate I & Certificate II courses in Sports and recreation are entry level courses that provide you with the fundamental skills you need to get a strong understanding of the industry. You participate in a wide variety of activities that are based around different roles in the sports and recreation sector.
Certificate III In Sports & Recreation (Duration 6 months – 1 year)
This course is aimed at preparing students for a Certificate IV or Diploma course in Sport, Recreation. During this course students are not just learning about the industry but they are also learning about how to teach and inform others about the industry. For example students are designing programs, learning teaching or coaching skills, and how to work towards entry into the industry at Instructor or Coach Level in the future. This also provides you with the skills you need to undertake further study in the field.
Certificate IV In Outdoor Recreation (Duration 1 year)
You can select from a wide range of electives for your chosen sporting field. From fun tourist based electives right through to professional sports for you to develop you coaching and communication skills. This course is for people who want to pursue a career with in the sporting sector or gain the skills you need to undertake further study with in this sector.
Diploma Of Sports Development (Duration 1 Year)
This course is aimed at preparing students for a Junior Management level career in Sport, Recreation or Fitness, At this level students are learning just about everything they will need to know about a sector of the industry for example; coaching , programming, business skills and leadership.
Diploma Of Sports & Recreation Management (Duration 1 year)
The Diploma of Sport & Recreation Management develops graduates to apply the skills and knowledge to work in the sport and recreation industry in a management or organisational capacity. The qualification compliments existing technical qualifications improving on already existing skills to take a management role with an organisation. You could utilise your new qualification in a range of settings , from Professional Sports Teams, Gyms, Community Sports & Fitness Centres and Many many more.
Sports & Recreation Courses allow you select electives to complement your course with a specialisation in a certain field.
Surfing
Golf
Tennis
Scuba Diving
Brazilian Ju Jitsu
Nutrition
Yoga
Capoeira
Stand Up Paddle Boarding
Wind surfing
Kayaking
Rock Climbing
Snorkeling
Abseiling
+ Many More
---
Higher Education Opportunities
Bachelor Of Sports Management
Bachelor of Sports & Recreation Management
---
Career Opportunities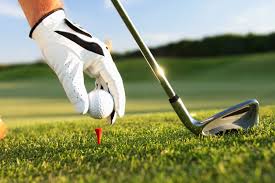 ---
Pathway to Aus is partnered with education providers across Australia that provide Sports & Recreation Courses. If you are interested in more information in any of the course feel free to contact us on:
P: +61 7 55 327 000
E: info@pathwaytoaus.com