How to work as a Carpenter in Australia
From this article you'll find out what it takes to become a Carpenter in Australia and the steps you need to take to work in the industry. 
There's currently plenty of work for skilled and qualified carpenters in Australia. Even though there's been a recent downturn in the mining boom, there's currently a housing and construction boom on the East Coast major cities – Sydney, Melbourne, Brisbane and Gold Coast.
Carpentry is a skill that is universal, and unlike electricians or plumbers, there's currently no licensing required to work as a Carpenter in Australia.
If you're interested in studying Carpentry you'll find the information from the course details page, you can also watch some interviews from our students. 
There are plenty of things to love about working as a Carpenter in Australia:
The flexibility of the job
Working outside in the Australian weather
What are the steps of working as a Carpenter in Australia?
Apply for a White Card
If you are a qualified Carpenter back in your home country, the first thing you need to do in Australia to be eligible to work in construction is apply for a White Card. Anyone that works on a construction site in Australia is also required to undertake construction induction training. This is very simple and teaches you  about safety standards in Australia. You can apply for a white card online here.
You will need to obtain the required safety equipment:
In order to work on a construction site in Aus, you should always have: 
Steel capped boots, Hard Hat & Protective Eye wear.
Get your own set of tools:
If you are subcontracting as a fully qualified Carpenter then you will most likely need to have your own tools. The very basic tools required include:
Drill and Driver
Tool belt
Chisel Set
Hammer
Nail gun
Please note if you are doing work experience or vocational placement then you will often borrow the main employer's tools.
When you buy brand new tools it can be quite expensive. A great idea is to buy a second-hand set of tools from a skilled tradesman. When a tradesman upgrades their tools, they will often sell their complete set of tools at a discount rate.
How do I find a job?
The best way to find a job is through networking. The easiest way to do this is to go directly to construction sites and ask if they are looking for any workers. You might have to go around to a few job sites, but usually, someone on the site will be looking for workers or will know someone who is. By going directly to job sites shows you are committed and know how things work in Aus.
In my opinion applying for jobs online is difficult in this line of work. If you get desperate it is worth a try, but I think you will be far better off networking at pubs, bars or better yet onsite.
How much should I earn?
This depends on your skill level. A qualified carpenter with their own tools who is subcontracting can expect to be paid anywhere from $45 – $60 per hour.
A labourer can expect to be paid roughly $20 – $30 per hour.
Below are some employers who may have work for Carpenters with a current working visa in Australia
BD Building Management –
Location: NSW, QLD, VIC                                                                                                                                                                                                                                  Phone: 02 9387 6141                                                                                                                                                                                                                                              Email: [email protected]                                                                                                                                                                                                          Website:  https://bdbuilding.com.au/
Design & Construct – 
Location: Sydney, Brisbane, Melbourne & Perth.                                                                                                                                                                                       Phone: 1300 365 078                                                                                                                                                                                                                                       Email: [email protected]                                                                                                                                                                                                Website: https://www.designandconstruct.com.au/
Marble Expert Recruitment –                                                                                     
Location:  Syd, Melb, Bris & Perth.                                                                                                                                                                                                                Phone: (0)2 8116 2200                                                                                                                                                                                                                                          Email: [email protected]                                                                                                                                                                                                                      Website: http://www.marble.com.au/
Hays–
Locations: Syd, Melb, Adelaide, Brisbane, Canberra, Darwin, Hobart & Perth.                                                                                                                                            Phone: 1800 805 051                                                                                                                                                                                                                                   Website: https://www.hays.com.au/
If I am a qualified Carpenter, can I migrate to Australia?
Carpentry is currently on the Department of Home Affairs Medium and Long-term Strategic Skills List (MLTSSL).
This means that if you are qualified Carpenter you MAY be eligible for a permanent work visa to Australia 
Common visas to work as a carpenter in Australia
What visas require a skills assessment?
For most countries, only general skilled migration visas require a skills assessment. However certain countries require a skills assessment before they can obtain an employer sponsored (457 or 187) visa.
Most onshore skills assessments are done through
Most offshore skills assessments are done through

 

VetAssess
General Requirements for the skills assessments are:
• Have a trade qualification or education equivalent to Australian standards
• Have at least 3 years post qualification experience
• Have worked in the field for at least 12 months over the last 3 years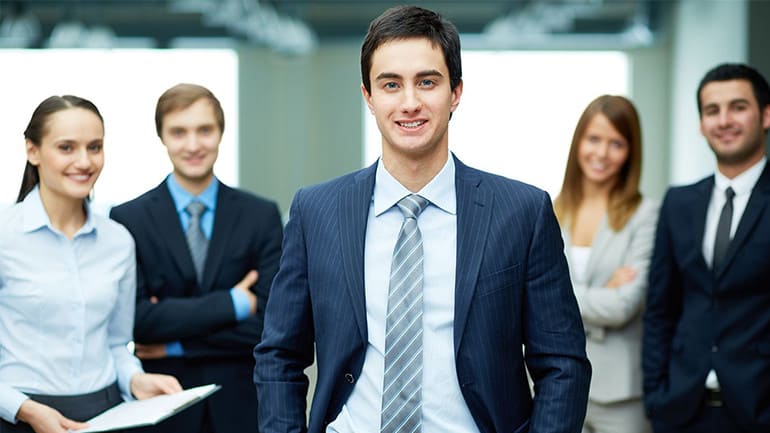 General Skilled Migration (189 or 190) – This is a permanent visa in Australia that does not require an employer to sponsor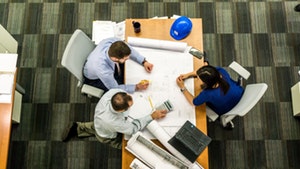 The Employer Sponsored Temporary Skilled Shortage (TSS) visa is the most common visa used by companies to sponsor employees in Australia.
Can I study to become a carpenter in Australia?
Yes, international students can become a qualified carpenter in as short a time as 1 year. In fact, because Carpenters are in demand in Australia, you may even be able to obtain the graduate work visa when you finish a course and potentially additional work visas in the future.
Can I do an apprenticeship if I am an international student?
Unfortunately, international students cannot undertake an apprenticeship in Australia. However, there are many international colleges that offer the course that allows you to become a qualified tradesperson in Australia. Most of these courses include at least 360 hours of work experience with a qualified trades person. 
I have completed half my apprenticeship or trade qualification back home, can I get qualified in Australia?
If you have completed a partial qualification from outside Australia, you may be able to apply for partial credit transfer so you get credit for some components of an Australian qualification. A city and guilds level 2 from the UK, may be considered comparable to an AQF level 3 under certain circumstances. This is judged on a case by case basis depending on the content of the course studied.
Offices
Gold Coast Office
2575 Gold Coast Highway, Mermaid Beach, QLD, 4215
UK Office
Call us 02039 483 865
Book a consultation to receive professional advice from one of our experienced Registered Migration Agents.
How to work as a Carpenter in Australia
was last modified:
July 7th, 2019
by